Heads up, hikers! Tired of getting soaked in the middle of a ramble? You're not alone.
We all know how it feels to have that promising trail turn into a soggy nightmare. It's no fun, right?
So, what's the solution?
The best waterproof hiking trousers of 2023, of course! These trousers have been tested from Scotland's highest points to Wales' lushest valleys, and have been proven to keep you:
Dry
Warm
And, most importantly, content.
Ready to give those annoying raindrops a run for their money? Stick around for the insider scoop on top-rated waterproof trousers that promise to change the way you hike.
Let's go!
Why Waterproof Trousers are a Hiker's Best Friend
We can all agree that hiking is a phenomenal activity, right? Only when we have the right kit. Top-notch waterproof hiking trousers can be your shield against the elements. They're the line between a soaked and shivery you and a dry, warm, and snug you.
Let's face it – even the most scenic hike can turn into a miserable slog with your legs weighed down by drenched fabric. Wet weather can also make the trails more treacherous, and let's not even mention the discomfort of wet clothing chafing against your skin.
Now you get the picture, right?
Choosing Your Best Waterproof Hiking Trousers: Key Features
So, what are the ingredients of a top-rated pair of waterproof hiking trousers? We're looking at waterproofing (obviously), breathability, durability, comfort, and price.
Waterproofing is a no-brainer, right?
When choosing your waterproof hiking trousers, make sure they're made of breathable fabrics. This helps wick moisture away from your skin, keeping you dry from both sweat and rain.
You want to be singing in the rain, not shivering. The trousers' breathability is just as important. It's not just about keeping water out, but also letting sweat escape – nobody wants to hike in a personal sauna.
As for durability, you want trousers (or rain pants in the USA) that can take a beating and keep on ticking, not fray at the first sight of a bramble.
And, of course, you want to be comfortable on your journey, because who wants to feel like they're hiking in cardboard pants?
Lastly, we can't forget the price tag. After all, we want good value for our hard-earned money.
The Best Hiking Companions: Top 15 Waterproof Trousers of 2023
Right, let's get into the meat and potatoes of our guide – our top 15 waterproof trousers of 2023. Hold onto your hiking boots, folks!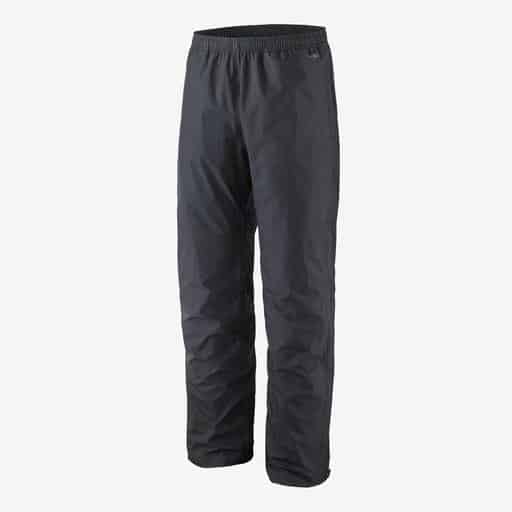 First up are the Patagonia Torrentshell Waterproof Trousers. These trousers are all about high performance, featuring durable water repellent (DWR) that shakes off rain like a champ. Plus, they're made from recycled nylon – good for you, good for the planet.
Best used? Anywhere, really – these trousers are versatile. Pricing is mid-range, and you can snag a pair from most major outdoor retailers.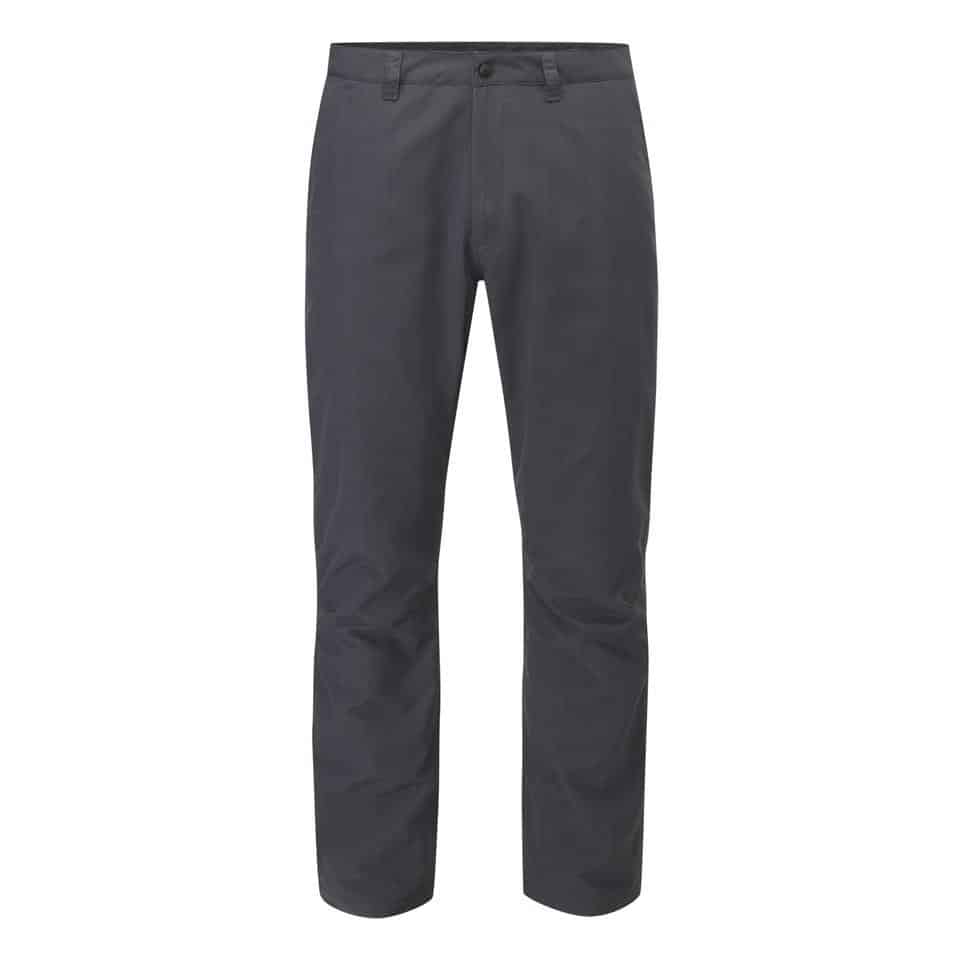 The Rohan Dry Requisite trousers have your back (and legs) when the heavens open. Their strong suit? Breathability. Say goodbye to that clammy feeling.
They work best in warm climates where sweat and rain are a problem. Expect to pay a bit more for this piece of kit, but you can find them on Rohan's official website.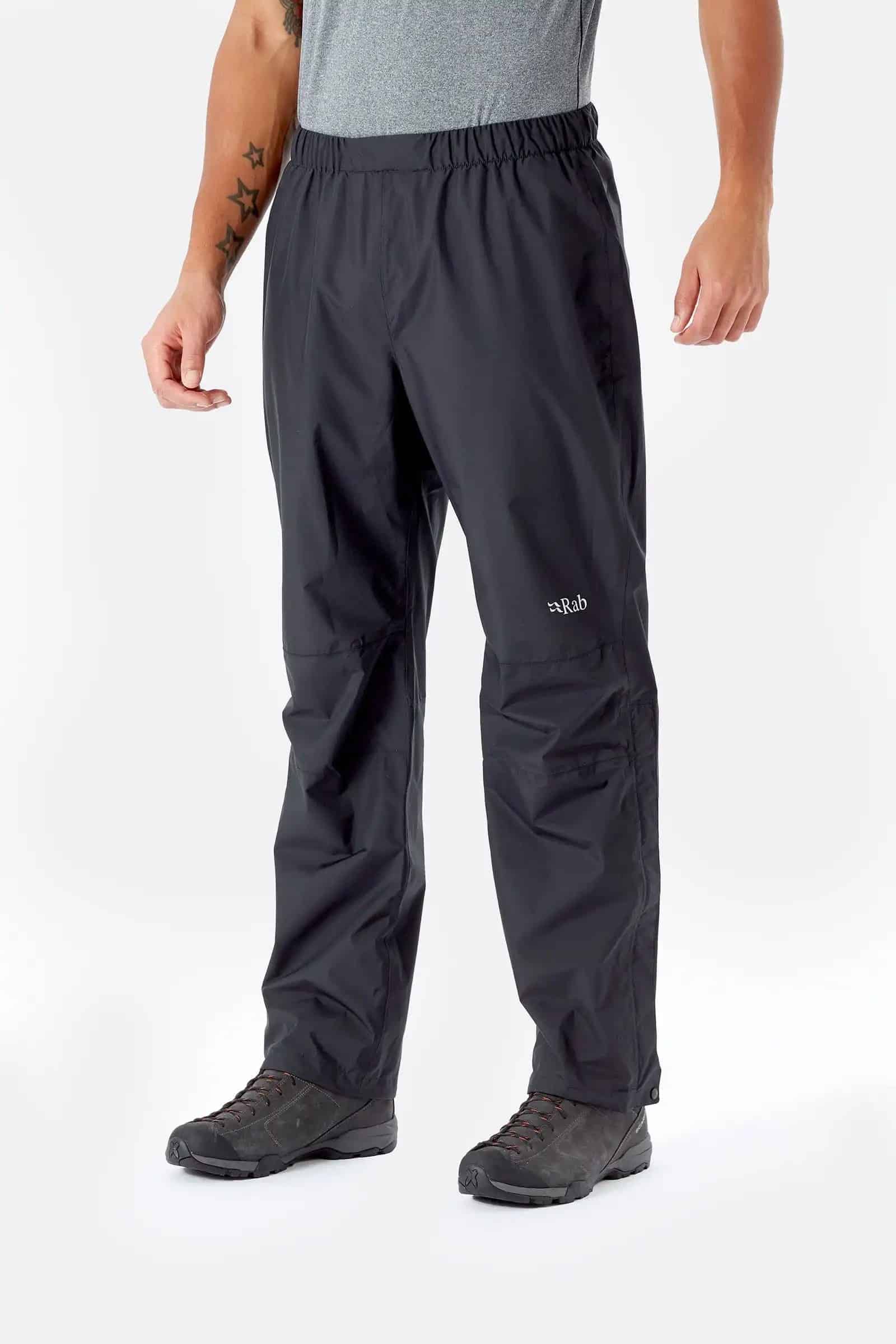 The Rab Downpour Pants are just what you need when the skies decide to empty their load. They're lightweight and packable, with taped seams for extra water resistance.
Their winning point?
The elasticated waistband ‌provides a snug fit. Best for those unexpected showers. They're on the affordable side, and you can find them at major outdoor retailers and Rab's official website.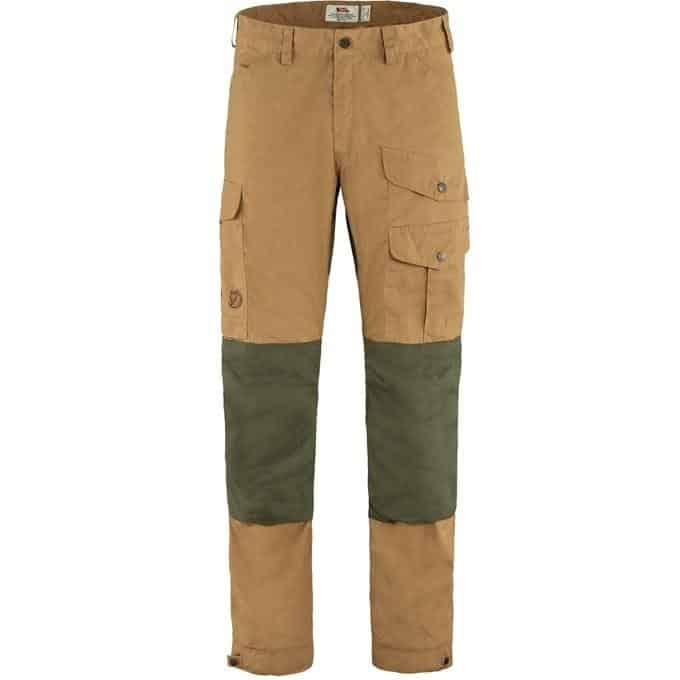 The Fjällräven Vidda Pro G-1000 trousers are all about durability. These trousers can face a fair bit of roughing up and come out the other side unscathed. Plus, they've got spacious zipped pockets for all your essentials.
They're ideal for tougher hikes where you need kit that can keep up. They're on the pricier side, but the longevity they offer makes it worth the investment. Available at Fjällräven's online store.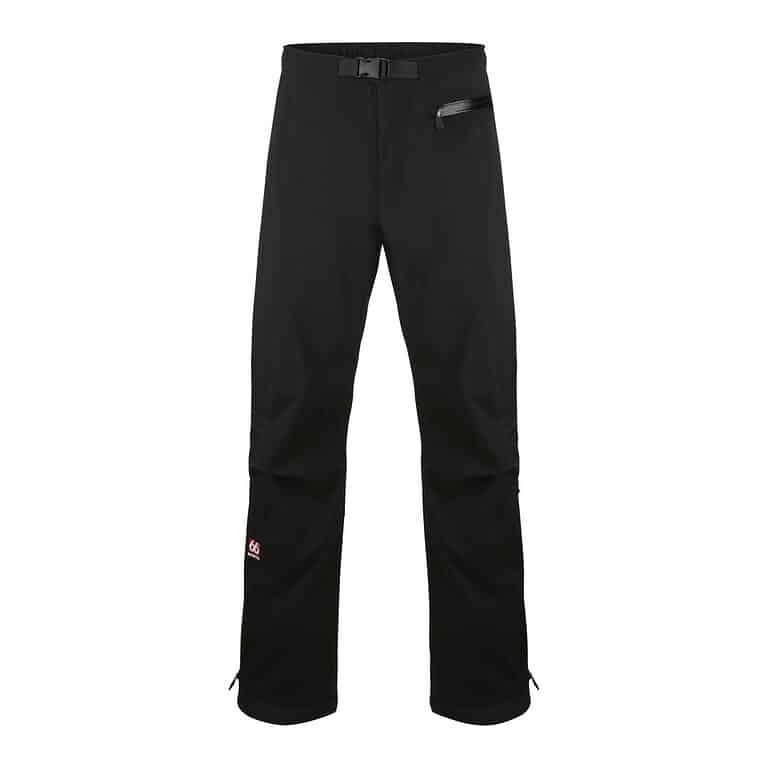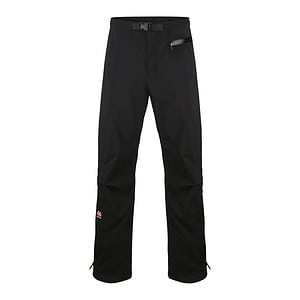 These 66° North Snaefell NeoShell Pants are for those who want to stay dry without sacrificing style. They offer waterproof and breathable protection and feature full-length side zips for easy removal, even over walking boots.
These are best suited for those looking for style and substance. These come with a hefty price tag, but for the quality and functionality, it's worth every penny. Grab them from 66° North's official website.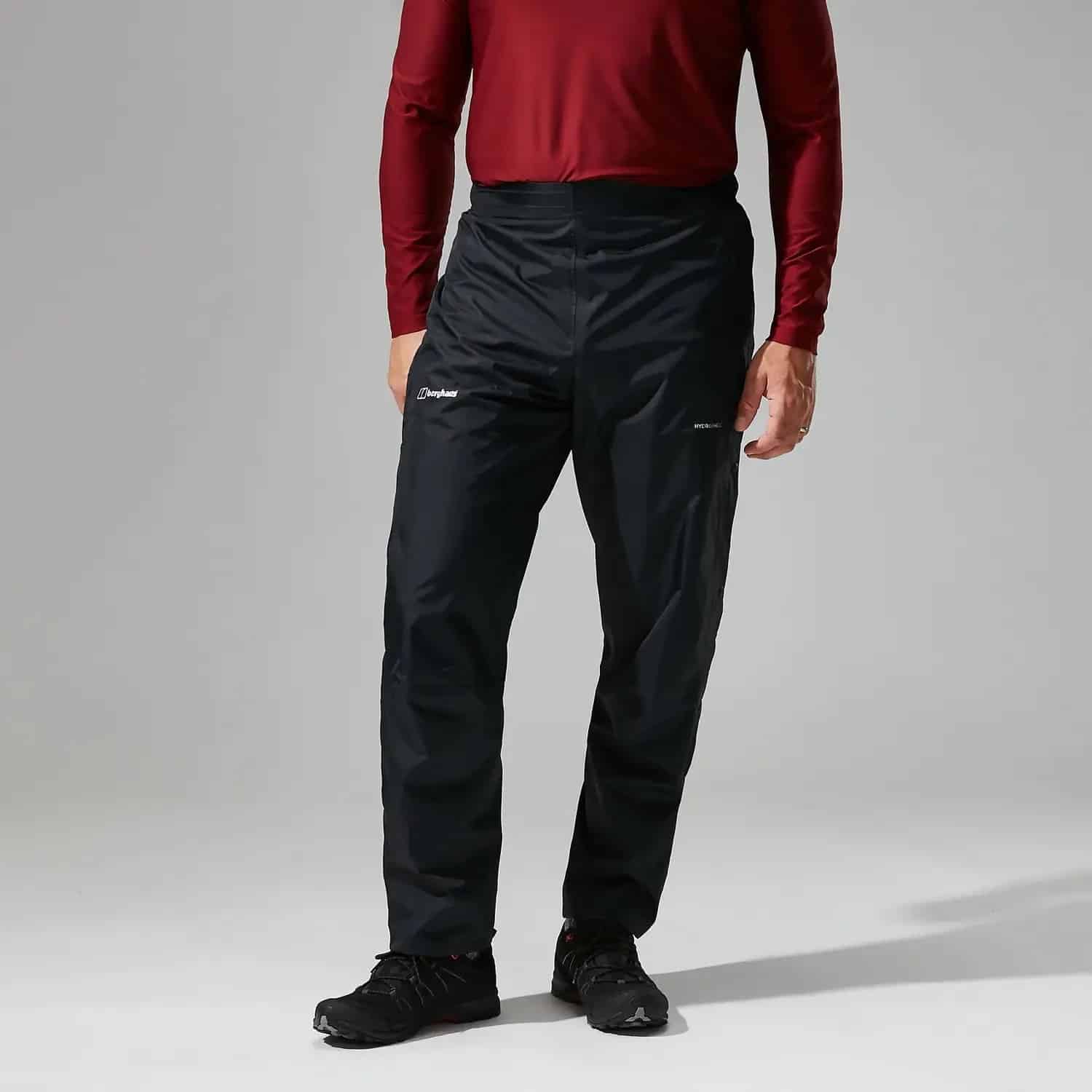 Berghaus Deluge Trousers are like a dependable friend – always there when you need them. These are no-fuss, high-performance waterproof trousers with an elasticated waistband and side zips. Perfect for any hike, any time.
Price-wise, they're budget-friendly and offer excellent value. You can find them on the Berghaus website.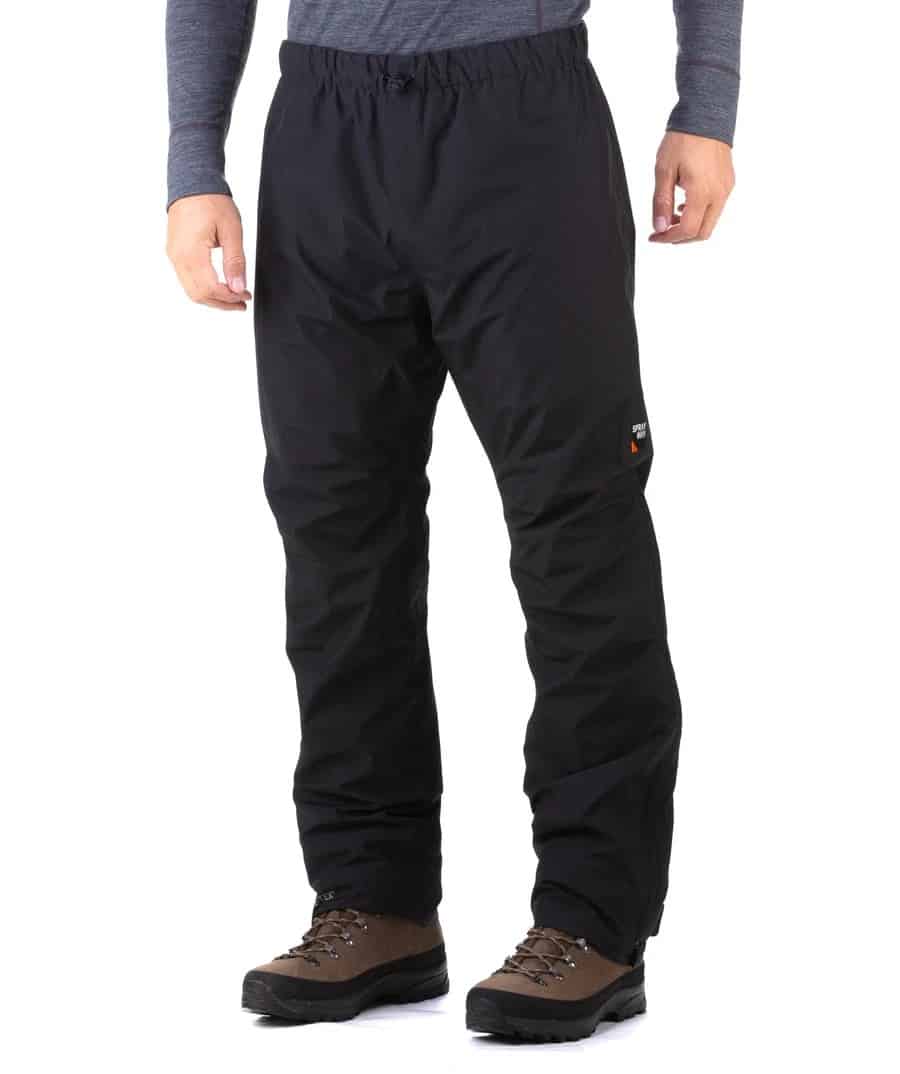 The Sprayway Nakuru Rainpant is your reliable shield against the elements. Waterproof, yes, but it's their breathability that really shines. These trousers will keep you dry and comfy, inside and out.
They're best for more strenuous hikes where sweat is a factor. Moderately priced, they offer excellent value and you can find them on Sprayway's website.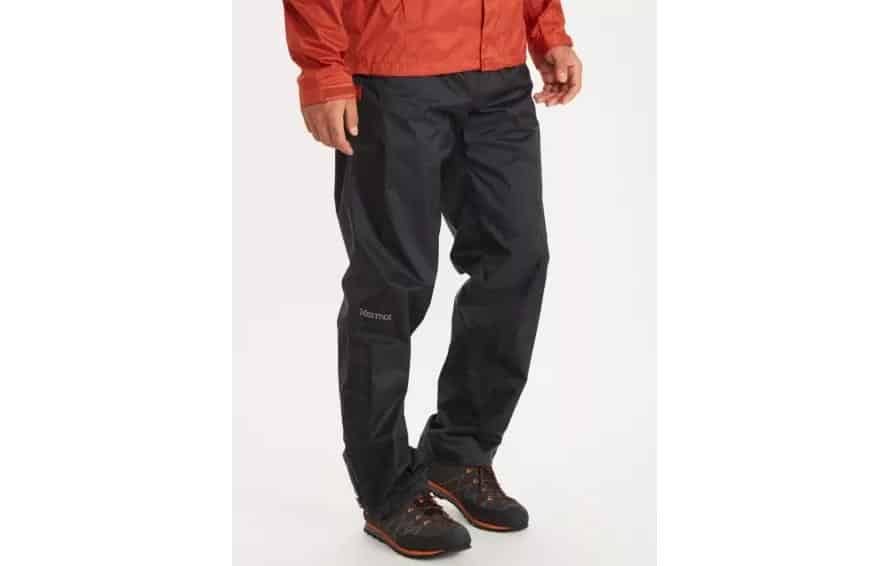 Marmot PreCip Eco trousers take their commitment to the environment seriously, made from recycled nylon and featuring a PFC-free DWR coating. Waterproof, breathable, and sustainable – what's not to love?
Best for eco-conscious hikers. They're affordably priced and available at most major outdoor retailers.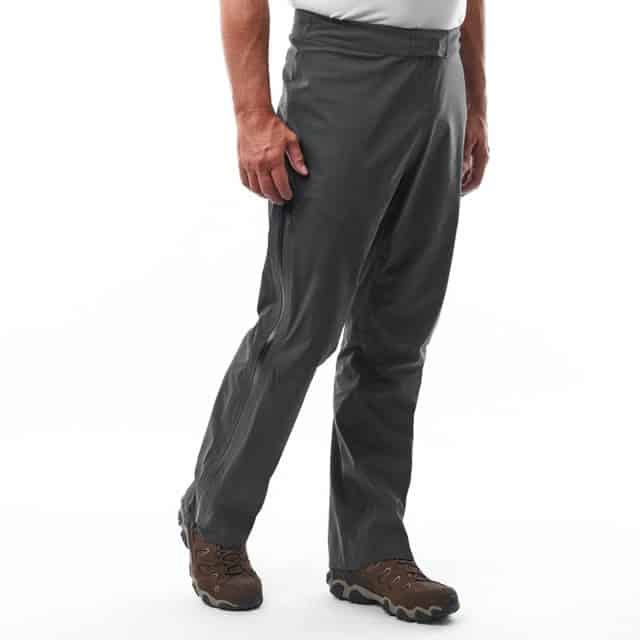 Step out confidently into the rain with Rohan Ventus trousers. They're lightweight, breathable, and offer excellent waterproof protection. A particular standout is their high breathability, perfect for those intense hikes.
They're a bit pricier, but they're worth it for the performance. Get them at Rohan's official website.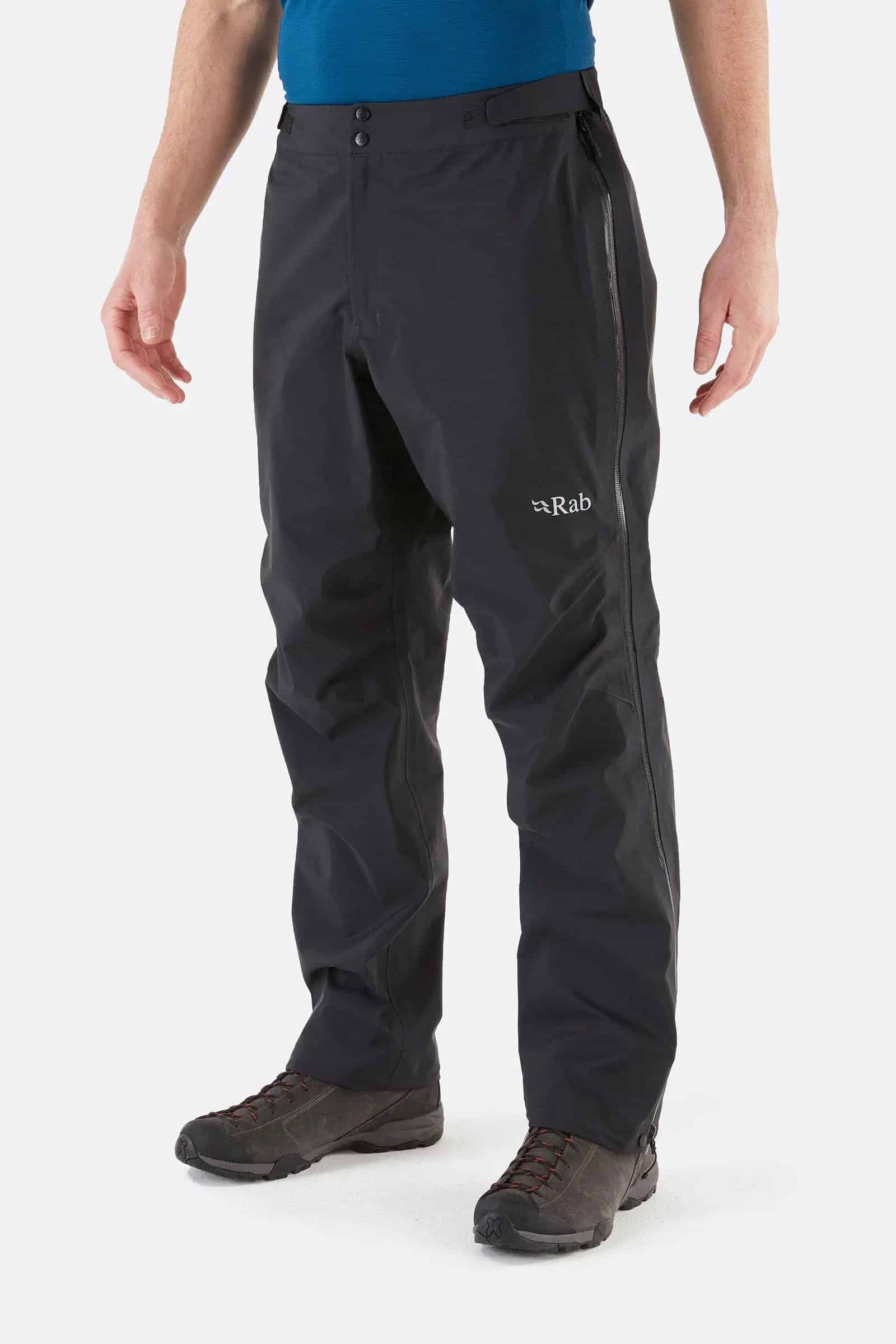 Rab Kangri GORE-TEX Pants offer serious weather protection, thanks to their GORE-TEX Paclite fabric. They're strong and work well on difficult hikes.
Best for the adventurous souls out there. Their price is on the higher side, but you get top-notch performance in return. Available at Rab's official site.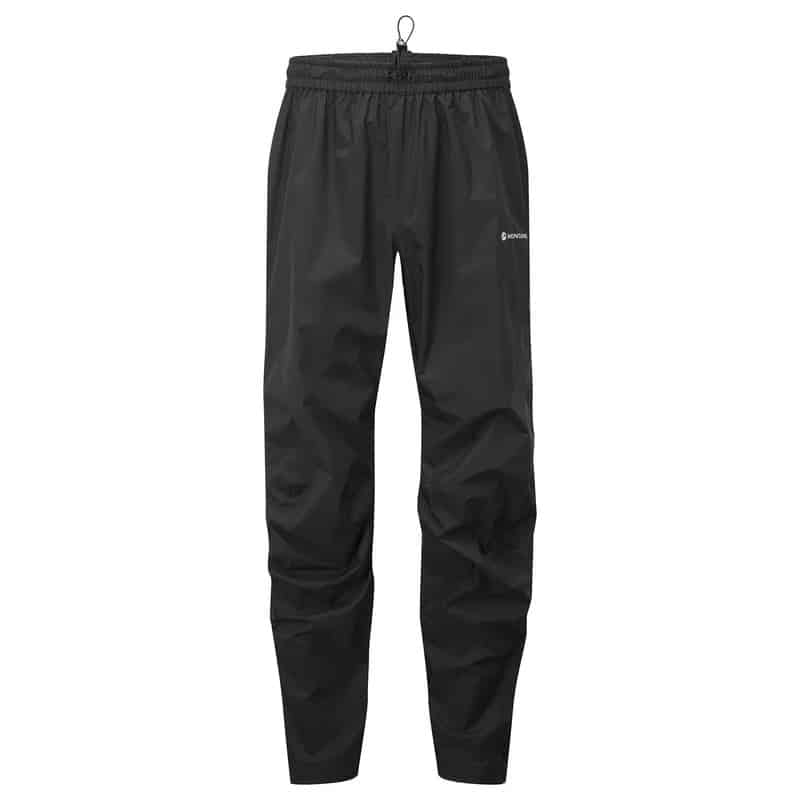 Meet the Montane Spirit Lite Waterproof Trousers – your new favourite hiking partner. These trousers impress with their excellent breathability and comfort.
Their winning feature? A well-designed adjustable waistband. Ideal for those long, challenging hikes.
The price is a bit steep, but the comfort they offer is unparalleled. Available at Montane's website.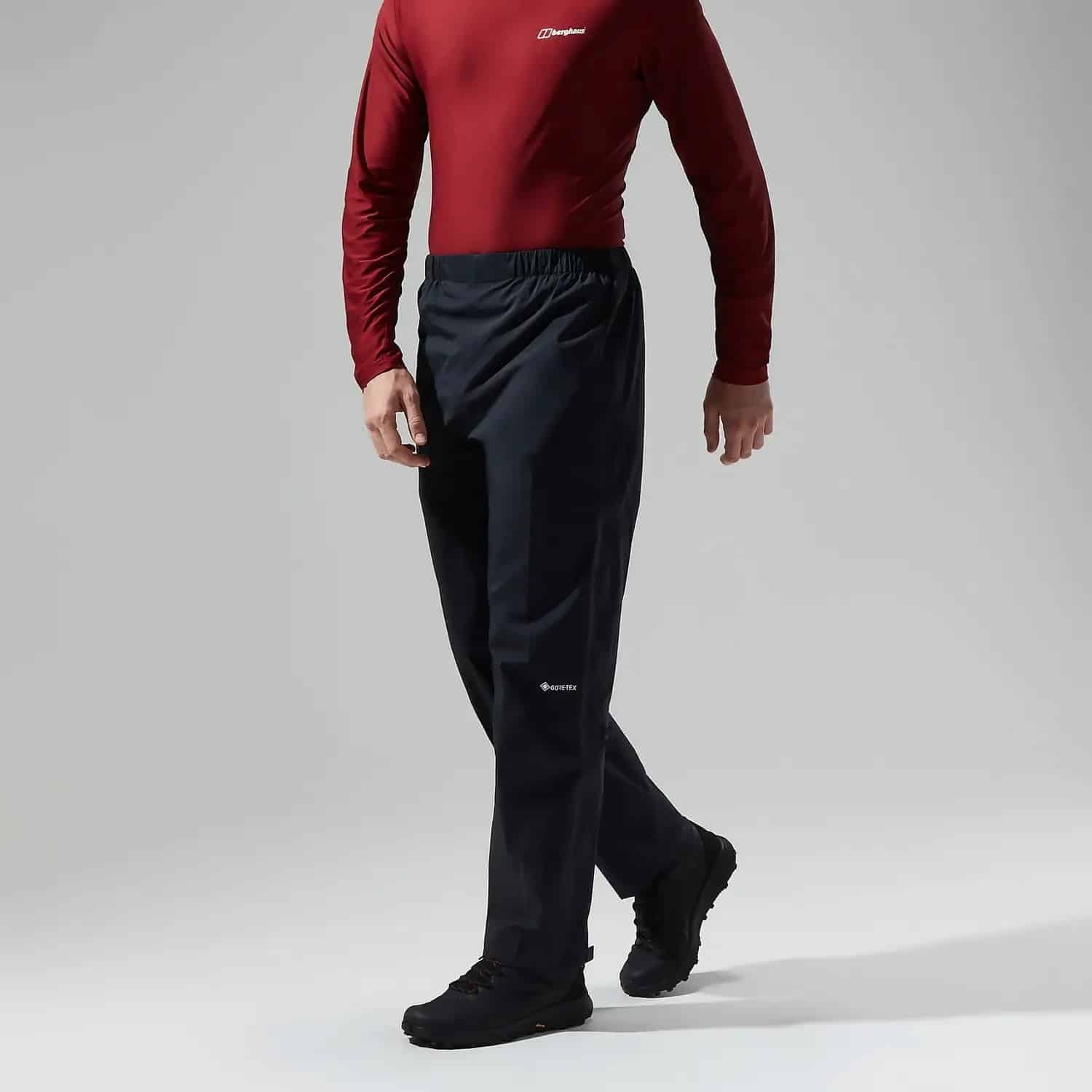 The Berghaus Men's Gore-Tex Paclite Shell Overtrousers are a fan favourite, and for good reason. They're lightweight, reliable, and packable, ticking all the boxes for a dependable pair of waterproof overtrousers.
Best for those sudden showers. Their price is reasonable and you can find them at the Berghaus official website.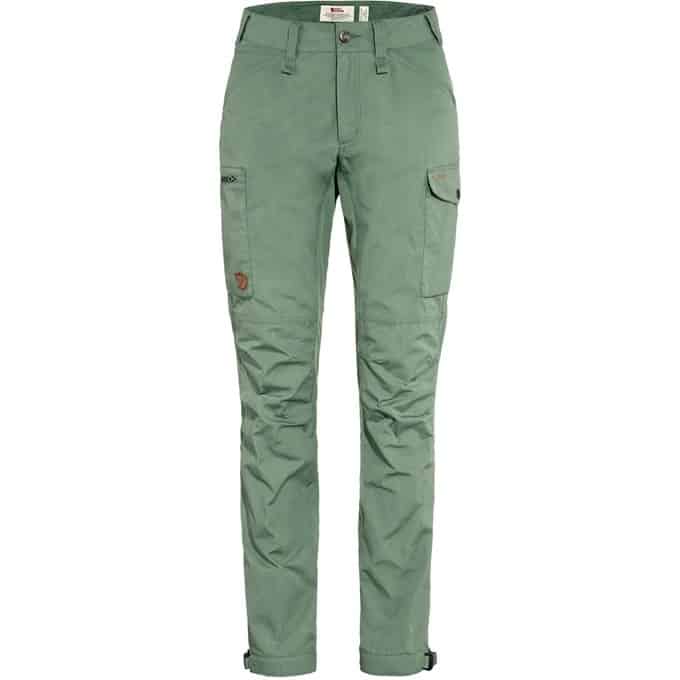 The Fjallraven Kaipak Curved women's trousers are the epitome of comfort and flexibility. These trousers adjust to your movements while offering excellent water resistance. Best suited for longer hikes.
They're a bit on the pricier side, but worth it for the comfort and flexibility they provide. Available at Fjallraven's online store.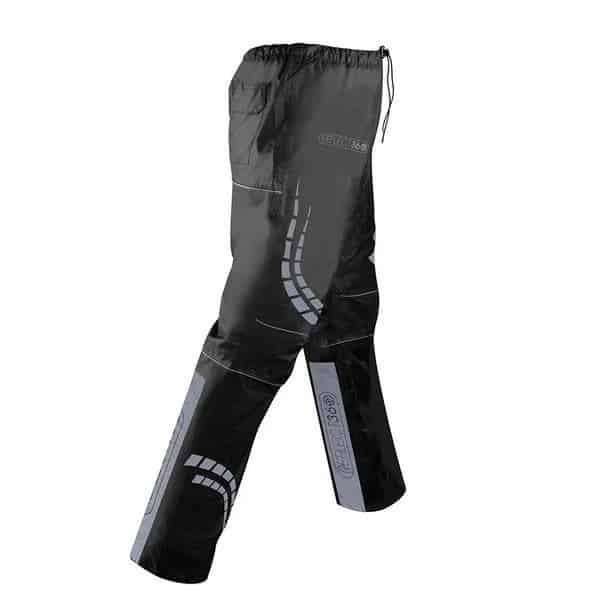 For those who enjoy a night hike and cycling, the Proviz REFLECT360 trousers are a dream come true. Waterproof and highly reflective, these trousers make sure you're seen in low-light conditions. Ideal for late evening or early morning hikes.
They're a moderate price and offer excellent value. Grab them from Proviz's official website.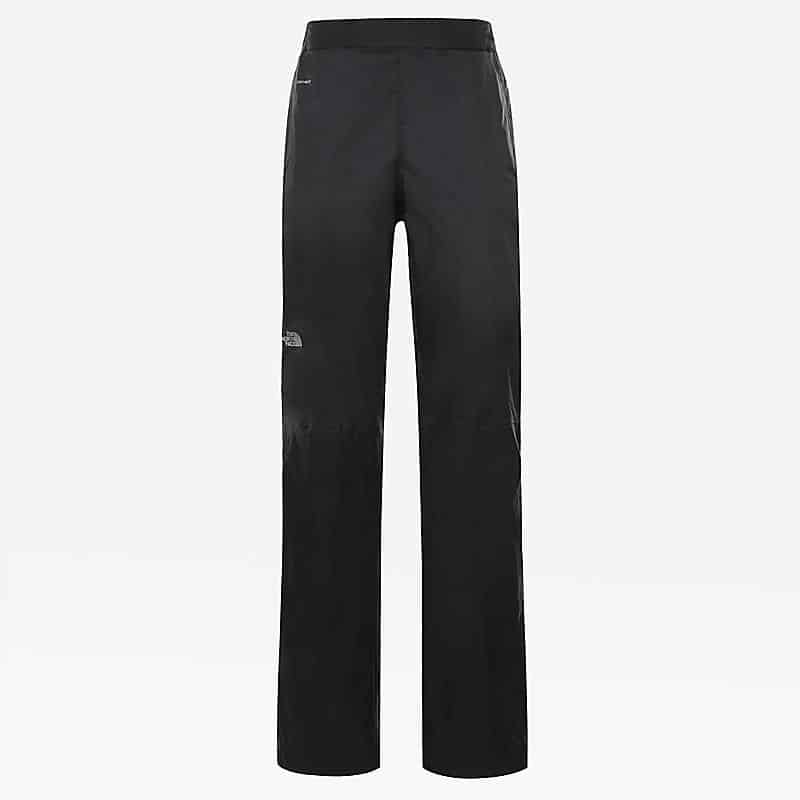 Finally, we have The North Face Women's Venture II trousers. Designed for the ladies, they offer a great fit alongside reliable waterproof protection. A perfect balance of functionality and comfort.
Ideal for all the adventurous women out there. Priced moderately, they're available at The North Face's official website.
Decoding Waterproof Ratings: A Quick Guide
Remember when we talked about waterproofing earlier? Well, it's time for a crash course in Waterproof Ratings 101. You've probably noticed those "mm ratings" and wondered what they mean, right?
Hydrostatic head ratings, or mm ratings, are used to measure how waterproof a fabric is.
Picture a column of water placed on a fabric, the height of the water (in millimetres) before it starts leaking through is your hydrostatic head rating. The higher the number, the more waterproof the fabric. Simple, right?
All Your Queries Answered: FAQs about Waterproof Hiking Trousers
We all have questions, and waterproof trousers are no exception. Here are some common ones:
Can I wash waterproof trousers?
Absolutely, but be sure to follow the care label instructions. Usually, a gentle wash with a technical cleaner (not regular detergent) does the trick.
What should I pair with my waterproof trousers for optimal comfort?
A good pair of waterproof hiking trousers is best paired with waterproof jackets to give you all-round protection from the rain.
Are Gore Tex trousers worth it?
Oh, absolutely! If you're someone who takes hiking seriously and doesn't shy away from unpredictable weather, Gore-Tex trousers are worth every penny. They combine top-tier waterproofing with breathability, creating a fortress against rain while preventing you from becoming a walking sauna.
The high performance of Gore-Tex trousers is due to their unique fabric technology, which repels water and allows sweat to escape. It's like having a personal weather shield on your legs!
Are waterproof trousers worth it?
Without a doubt, they are! There's nothing worse than a sudden downpour turning your enjoyable hike into a soggy, uncomfortable slog. Waterproof trousers provide an essential barrier against the elements, keeping you dry and comfortable, even in a torrential rainstorm.
But it's not just about staying dry – waterproof trousers also protect against wind and can serve as an additional insulation layer in colder temperatures. So, for all-weather hikers, waterproof trousers are a must-have.
What is the best trouser material for hiking?
For hiking, you're after a combination of durability, comfort, and protection. The top choice? Nylon and polyester blends. Nylon is known for its superior strength and durability. It's tear-resistant and can withstand the rough and tumble of your hiking adventures.
Polyester, on the other hand, adds an element of breathability and quick-drying capability. For added waterproofing and wind resistance, look for trousers that feature a durable water repellent (DWR) coating or fabrics like Gore-Tex.
Should I size up for waterproof trousers?
Well, it depends on what you're planning on wearing underneath! If you're the type who likes to layer up and wear your waterproof trousers over other pants for added insulation, sizing up could be a good idea.
But if you plan on wearing them on their own, stick to your usual size. Most brands have their own unique sizing guides, so always check those out. And remember, comfort and mobility are key – you don't want trousers so tight they restrict movement, nor so loose that they're flapping about. Happy hiking!
Are walking pants waterproof?
Not all walking trousers are waterproof, mate. It's a quality that's typically advertised because it's not the standard. Now, waterproof walking trousers are designed to keep you dry during wet weather or while trekking through wet environments.
Remember, there are different levels of water resistance. If you're in a climate where it rains buckets or plan to cross streams, it's definitely a smart idea to invest in a high-quality pair of waterproof trousers. So next time the heavens open up, you'll be chuckling away, warm and dry.
How important are waterproof trousers?
How important is staying dry on your hikes? Aye, it's that important. Waterproof trousers are a game-changer for any outdoor enthusiast. They keep you dry during unexpected downpours or soggy hikes, and a dry hiker is a happy hiker!
Plus, these trousers aren't just about the rain. They can also serve as a protective layer against the wind. More importantly, staying dry is crucial for maintaining body temperature and preventing hypothermia in harsh conditions.
So, waterproof trousers? They're as essential as a sturdy pair of hiking boots.
Maximise Durability: Proper Care for Your Waterproof Trousers
Want to get the most out of your waterproof trousers? Treat them well. That means washing them properly, re-waterproofing when necessary (yes, that's a thing!), and storing them correctly. Trust us, they'll return the favour by keeping you dry and comfortable on many hikes to come.
Final Thoughts: Weather Any Storm with the Right Gear
Packing for a hike? You've probably grappled with the unpredictability of the weather. But remember, there's no such thing as bad weather, just unsuitable clothing. You don't have to dread those cloudy forecasts anymore. With the right pair of waterproof trousers, you'll be set to face whatever Mother Nature throws your way.
So whether it's the Fjällräven Vidda Pro G-1000 you fancy, or the sustainable Marmot PreCip Eco resonates with your green heart, make your pick. Gore-Tex waterproof trousers are great, but there are alternative, breathable, waterproof hiking pants which do a great job too.
It's time to equip yourself with the armour you need and set out for the adventures that await.
I hope this post is useful for helping you to find the best waterproof trousers for hiking for you. There is a wide choice of products on the market. The best hiking trousers for you will depend on your budget, the type of hiking you do and the season. Practicial or stylish waterproof pants are possible to buy. They aren't mutually exclusive.
We'd love to hear about your experiences. So don't hold back, comment below, and let's continue the conversation.
Gear up, step out, and conquer those trails!