Picture this: a gentle breeze kissing your cheeks; birdsong filling the air, and the sweet scent of blossoming flowers dancing on your nose. Who doesn't crave the magic of spring, right? With each mile walk, the beauty of nature unfolds before your eyes.
And let's be honest, the idea of hiking through the stunning countryside has probably been knocking around in your head for a while now. We get it, and we're here to help. So buckle up, friend, because we're about to reveal the 10 best hiking trails for spring in the UK. Let's dive in!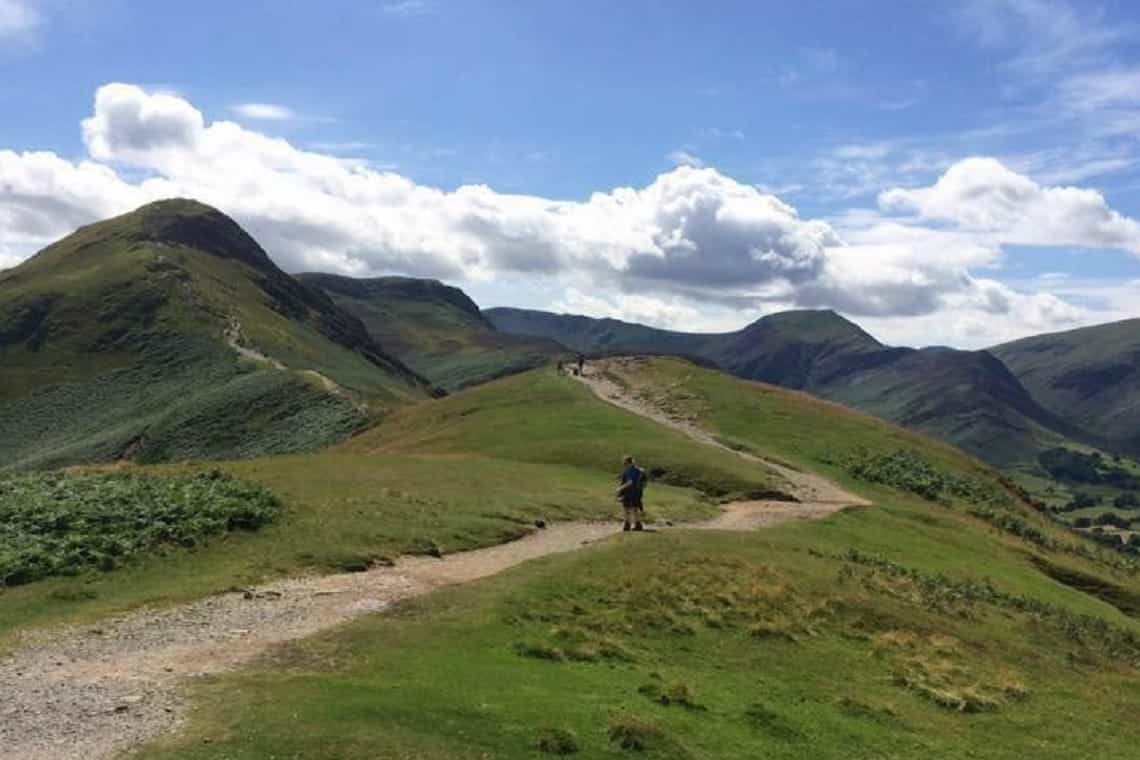 Natural beauty abounds in the Lake District National Park, and Cat Bells is no exception. This 3.5-mile walk offers stunning views over Derwentwater and Keswick. It's not too challenging, making it perfect for a spring hike to shake off those winter cobwebs.
The starting point? The Hawse End car park. You're in for a treat with this one!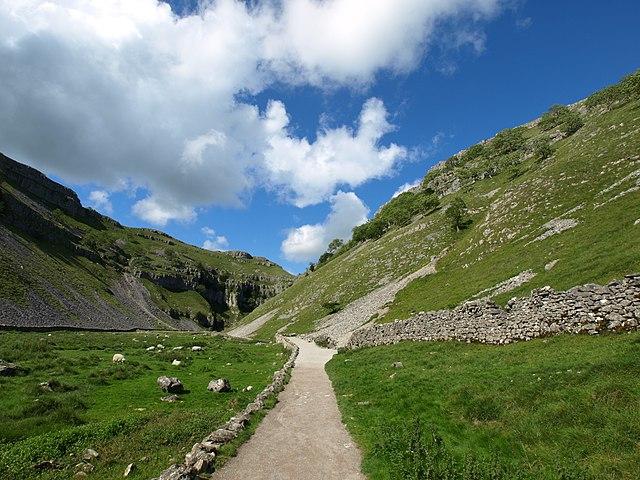 Ever wanted to explore impressive rock formations and take in some breathtaking landscapes? Malham Cove is your answer. This 7.6-mile (12.2 km long) circular route starts in the charming village of Malham, taking you past the famous limestone pavement and down into Gordale Scar.
You'll also pass Janet's Foss, a delightful waterfall surrounded by wood anemones – a real spring treat!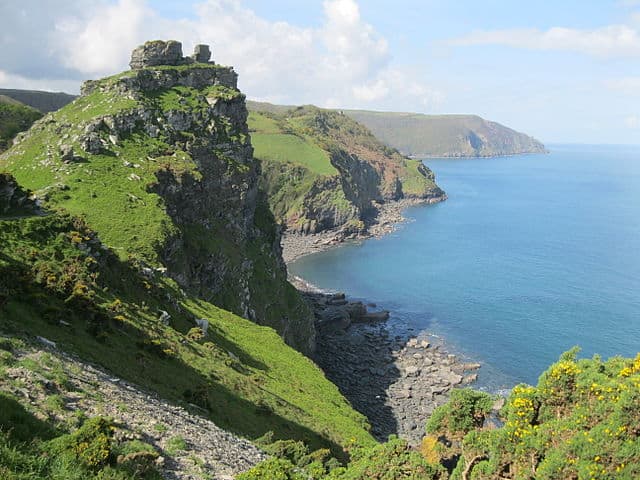 Get ready for some seriously dramatic coastal scenery on this 6-mile walk in Exmoor National Park. Starting in Lynton, you'll follow the South West Coast Path to the Valley of Rocks, where unique rock formations tower above the sea. Exmoor ponies roam the landscape.
This spring hike has everything – a cosy tearoom for a post-walk treat!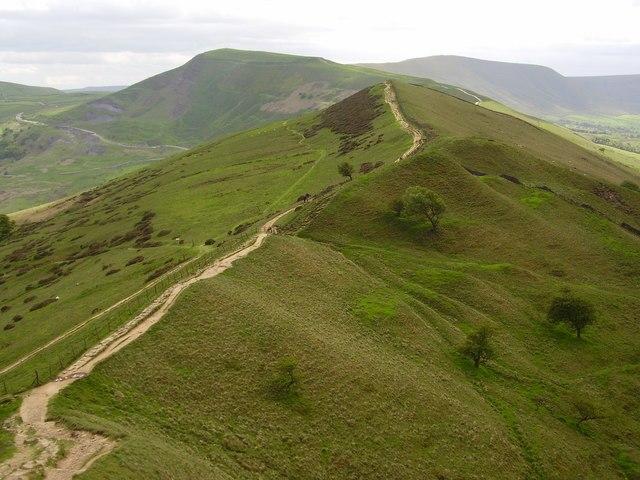 Do you love long-distance hikes with rewarding views? The Mam Tor and The Great Ridge walk is an 8.5-mile adventure through the heart of the Peak District. With its starting point at the Mam Nick car park, this route offers stunning views of the Hope Valley and Edale.
Feeling the burn? Don't worry – those panoramic vistas make it all worthwhile!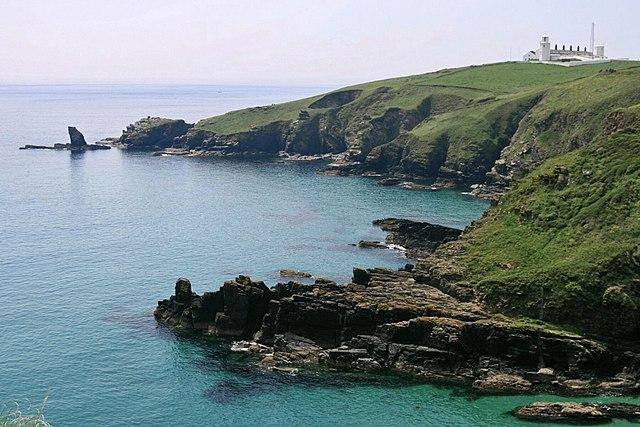 Ah, Cornwall. With its sandy beaches and charming fishing villages, it's hard not to fall in love. The Lizard Peninsula coastal walk is a 7.5-mile loop starting from Lizard Point, the UK's most southerly tip.
Follow the South West Coast Path, explore the Housel Bay nature reserve, and enjoy the incredible coastal scenery. Don't forget your camera!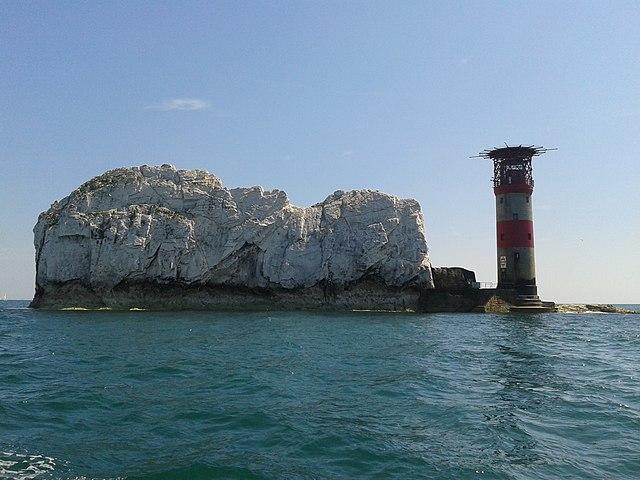 Fancy a spring walk on an island? Head to the Isle of Wight and tackle the 7-mile Tennyson Down and The Needles walk.
Starting from the National Trust car park at Alum Bay, you'll traverse the stunning chalk cliffs and marvel at the iconic Needles rock formation. Did we mention the views across the Solent? They're jaw-droppingly beautiful.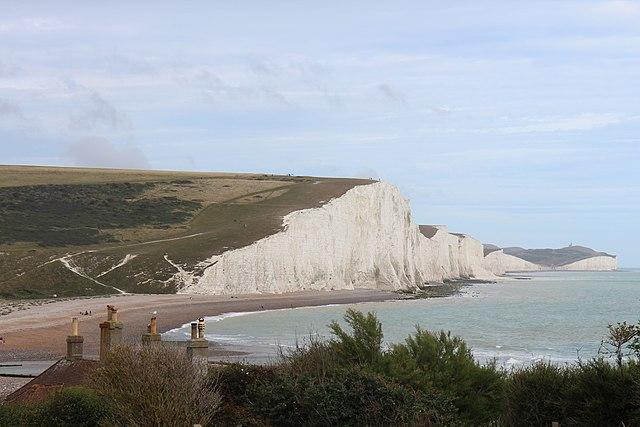 White chalk cliffs, rolling green hills, and sparkling blue sea – the Seven Sisters Cliffs have it all. This 21.5 km walk starts at the Seaford and follows the undulating South Downs Way. With a mix of coastal and countryside landscapes, you'll be hard-pressed to find a better spring hike in the UK.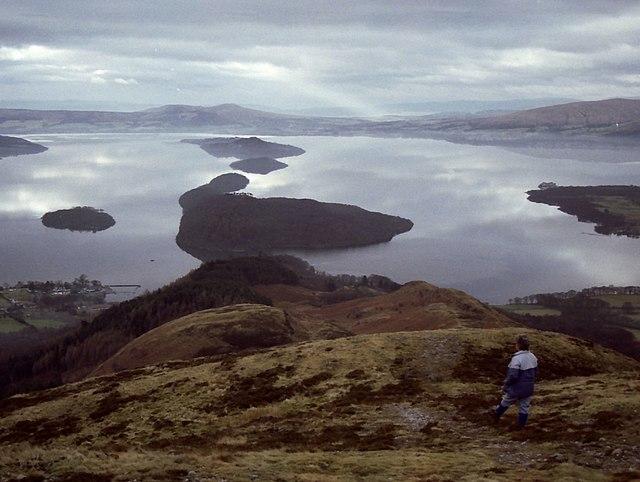 Up for a wee bit of spring hiking in Scotland? Look no further than Loch Lomond and The Trossachs National Park. The 6.2-mile Conic Hill walk offers stunning views over Loch Lomond and the surrounding mountains. Starting from the car park in Balmaha, this hike may be a bit steep at times, but trust us, the views at the top are worth every step.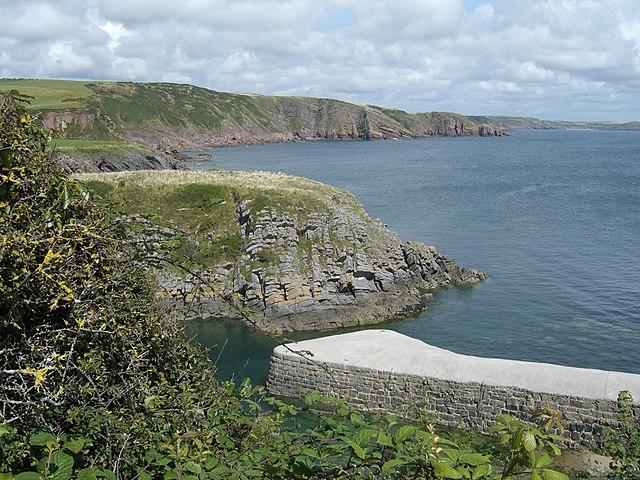 Wales is full of amazing walking routes, and the 5-mile walk from Stackpole Quay to Barafundle Bay in Pembrokeshire is no exception. Starting at Stackpole Quay car park, this coastal walk takes you along the stunning Pembrokeshire Coast Path. With golden beaches, dramatic cliffs, and a picturesque Lily Pond, this spring hike has something for everyone.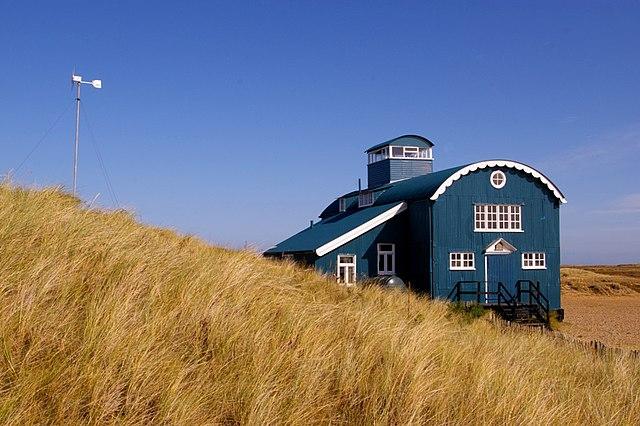 For a more leisurely spring walk, head to the Blakeney Point Nature Reserve in Norfolk. This 4.3-mile trail starts at Cley Beach car park and meanders along the shingle spit towards the iconic Blakeney Point Lighthouse. Keep an eye out for seals and birds, as this nature reserve is a haven for wildlife.
So, there you have it – the 10 best hiking trails for spring in the UK. Whether you're keen on conquering challenging rock formations or meandering through charming coastal paths, these spring walks offer a little bit of everything. And, hey, who wouldn't want to save time by having all these hiking gems in one place?
If you're looking for more hiking inspiration outside the UK, the Czech Republic boasts an array of beautiful trails to explore during the spring season as well.
Now, all that's left is to lace up those boots, grab your backpack, and hit the trails. Happy spring hiking!
FAQs
What are the different types of hiking trails in Spring?
In spring, a variety of hiking trails come to life, each offering its unique features and experiences. Here are some of the different types of hiking trails you might encounter during this vibrant season:
Woodland Trails: These trails meander through lush forests, where you can enjoy the vibrant greenery, blossoming wildflowers, and birdsong. Spring is an ideal time to witness the woods coming back to life after winter.
Coastal Trails: Coastal walks offer stunning views of the ocean, dramatic cliffs, and charming seaside villages. Spring's mild weather and blooming flora make it a perfect time for these hikes.
River and Waterfall Trails: Trails alongside rivers, streams, and waterfalls provide a refreshing and serene atmosphere. Spring's increased water flow creates picturesque water features and lush vegetation along these routes.
Mountain Trails: As the snow melts away, mountain trails become more accessible in spring. With clear skies and blossoming alpine flowers, these hikes offer breathtaking views and a true sense of adventure.
Meadow and Countryside Trails: Rolling hills, open fields, and farmland characterise these hikes. Spring brings new life to the countryside, with wildflowers, lambs, and a variety of birds to observe.
National Park Trails: National parks often feature diverse landscapes, from forests and mountains to wetlands and coastal areas. Spring is an excellent time to explore these protected areas as they burst with life and colour.
Historical and Cultural Trails: These trails take you through areas of historical or cultural significance, such as ancient monuments, castles, or charming villages. Spring's pleasant weather creates an ideal setting to explore these sites while enjoying the surrounding nature.
Wildlife Trails: Spring is a prime time for wildlife watching, as many animals are active during this season. These trails often pass through nature reserves or wildlife-rich habitats, giving you the opportunity to spot various species, from birds to mammals.
When planning your spring hike, consider the type of trail that appeals most to you and what you hope to experience. Spring offers diverse hiking opportunities, and there's sure to be a trail that suits your interests and preferences.
What is the longest trail in Spring?
The length of a trail doesn't typically change with the seasons, so the longest trail in spring would be the same as in any other season. If you're looking for a long trail to explore in the UK during spring, consider the South West Coast Path.
The South West Coast Path is the longest National Trail in the UK, stretching over 630 miles (1,014km) along the coasts of Devon, Cornwall, Somerset, and Dorset. In spring, this trail offers stunning coastal scenery, blossoming wildflowers, and pleasant temperatures. The path takes you through picturesque fishing villages, past dramatic cliffs, and offers the opportunity to spot various seabirds and other wildlife.
The South West Coast Path is the longest in the UK, but there are many other long-distance trails worldwide, such as the Appalachian Trail in the United States or the Camino de Santiago in Spain. You can enjoy these trails in the spring season too. It may take weeks or even months to complete these extensive trails, so plan accordingly if you're up for such an adventure.
Hiking in the Spring is an ideal time of year to go. The weather is often at its best with cool air temperatures, low rainfall, and Spring sunshine depending on where you plan to hike.