Table of Contents
Are you ready to embark on an adrenaline-pumping adventure, conquer challenging trails, and discover breathtaking landscapes?
If so, mountain biking is the perfect sport for you! Before you hit the trails, it's essential to have the right mountain biking gear to provide a safe, comfortable, and enjoyable experience.
In this comprehensive guide, including mountain biking gear for beginners, we'll walk you through the ultimate checklist for every skill level, from absolute beginners to seasoned pros.
Picture this: the sun is shining, birds are chirping, and you're cruising down a thrilling mountain trail with your heart pounding in your chest.
Sounds like a dream, right? But then, doubt creeps in. "Am I really cut out for this? What if I look like a complete amateur?" Don't worry – we've all been there!
You're not alone in feeling a mix of excitement and uncertainty regarding getting into mountain biking. It's a fantastic sport that offers adrenaline-pumping fun, but it can be intimidating figuring out where to start.
What gear do you need? How do you make sure you're fully prepared without breaking the bank? Fear not, friend – we've got your back.
In this post, we'll go through the ultimate mountain biking gear checklist, so you can hit the trails with confidence and make the most of your mountain adventures. Ready? Let's go!
🚵‍♀️ Ready to hit the trails? Our ultimate mountain biking gear checklist has everything you need for a safe and thrilling ride, from beginners to pros! Tweet this!
The Absolute Essentials: Gear You Can't Ride Without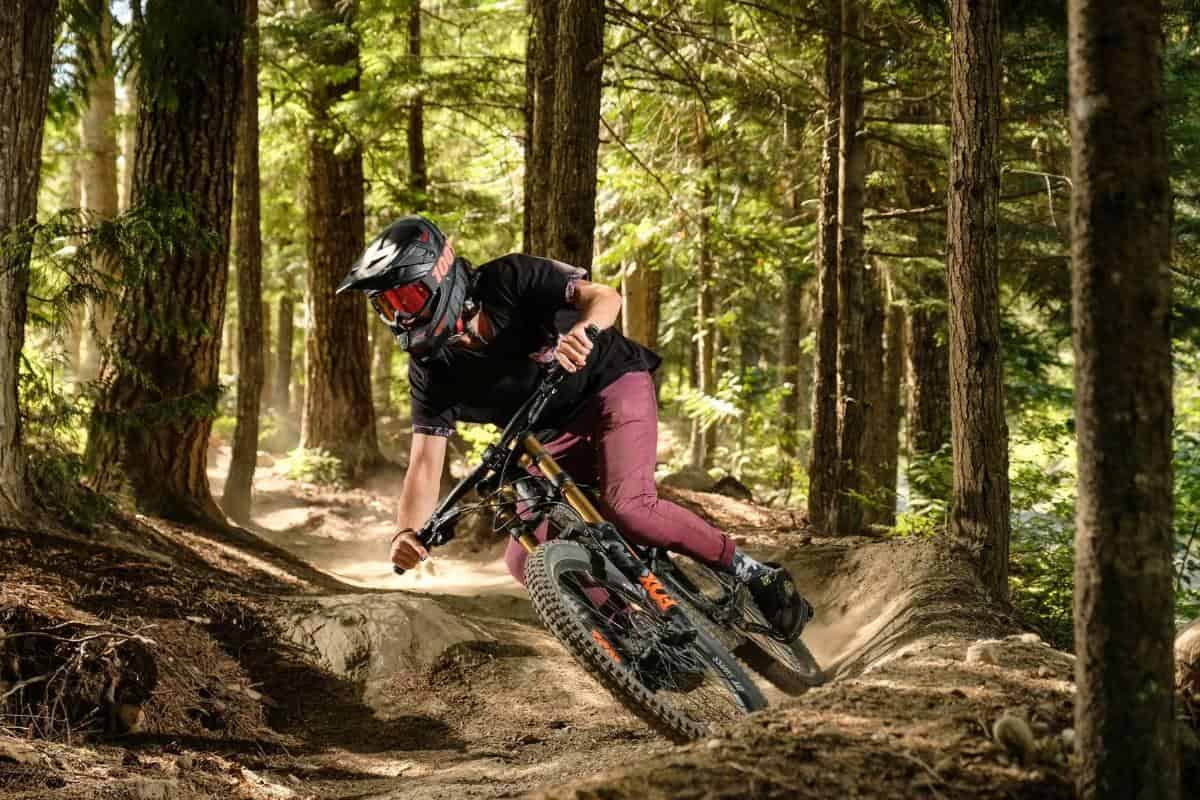 Mountain Bike: This one's a no-brainer, but it's worth mentioning. Choose a bike that suits your budget, skill level, and the type of riding you'll be doing. Do your research and don't be afraid to ask questions at your local bike shop – they're there to help!
Helmet: Safety first! A good-quality helmet is a non-negotiable for mountain biking. Look for one that fits well, is certified for mountain biking, and offers proper ventilation. Your noggin will thank you.
Mountain Bike Clothing: Dress for success! Comfortable, breathable, and durable mountain bike clothing is crucial. Look for moisture-wicking materials, padded shorts for extra comfort, and long-sleeve jerseys for added protection. Don't forget a waterproof jacket in case of unexpected showers!
Gloves: Keep a grip on things with a pair of sturdy gloves. These not only protect your hands from scrapes and blisters but also provide better control and grip on your handlebars.
Shoes: Slippery pedals? No, thank you! Invest in a pair of mountain biking shoes with grippy soles and proper support. You can choose between flat pedal shoes or clipless shoes, depending on your preference and experience.
The Absolute Essentials Mountain Biking Gear: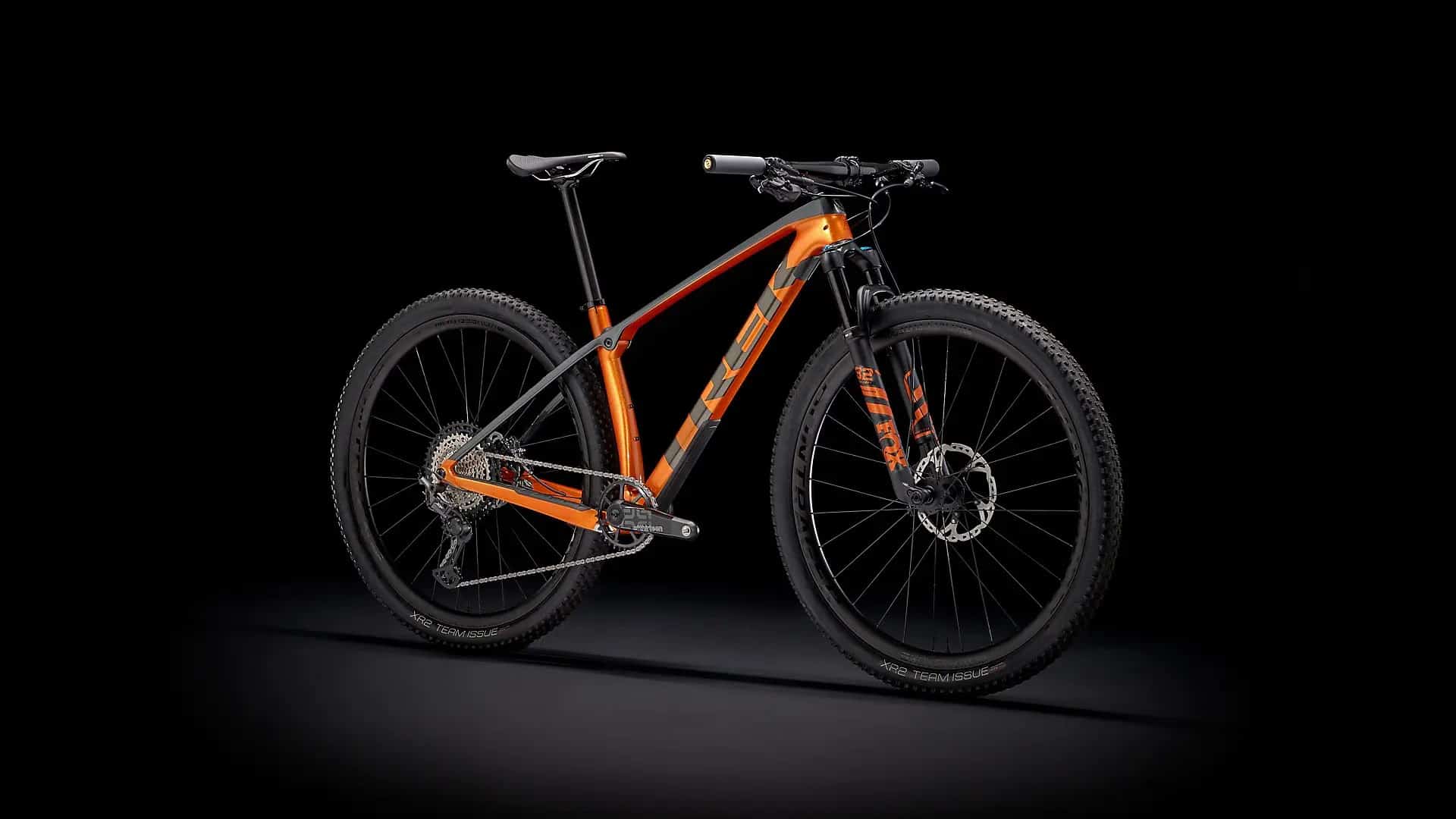 Mountain Bike: Trek, Specialized, Santa Cruz, Giant, and Cannondale are well-regarded brands offering a range of mountain bikes for various skill levels and budgets.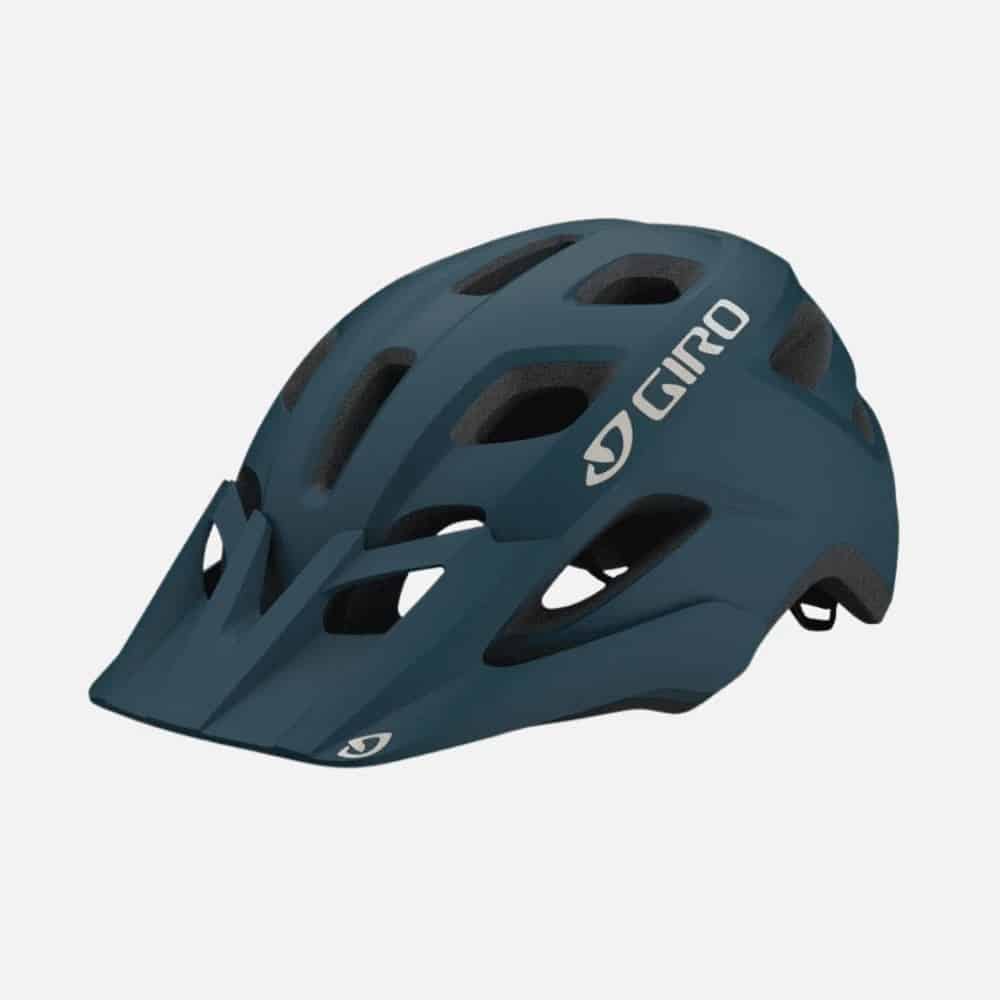 Helmet: Giro, Bell, POC, and Smith are popular brands known for their high-quality, comfortable, and safe mountain bike helmets.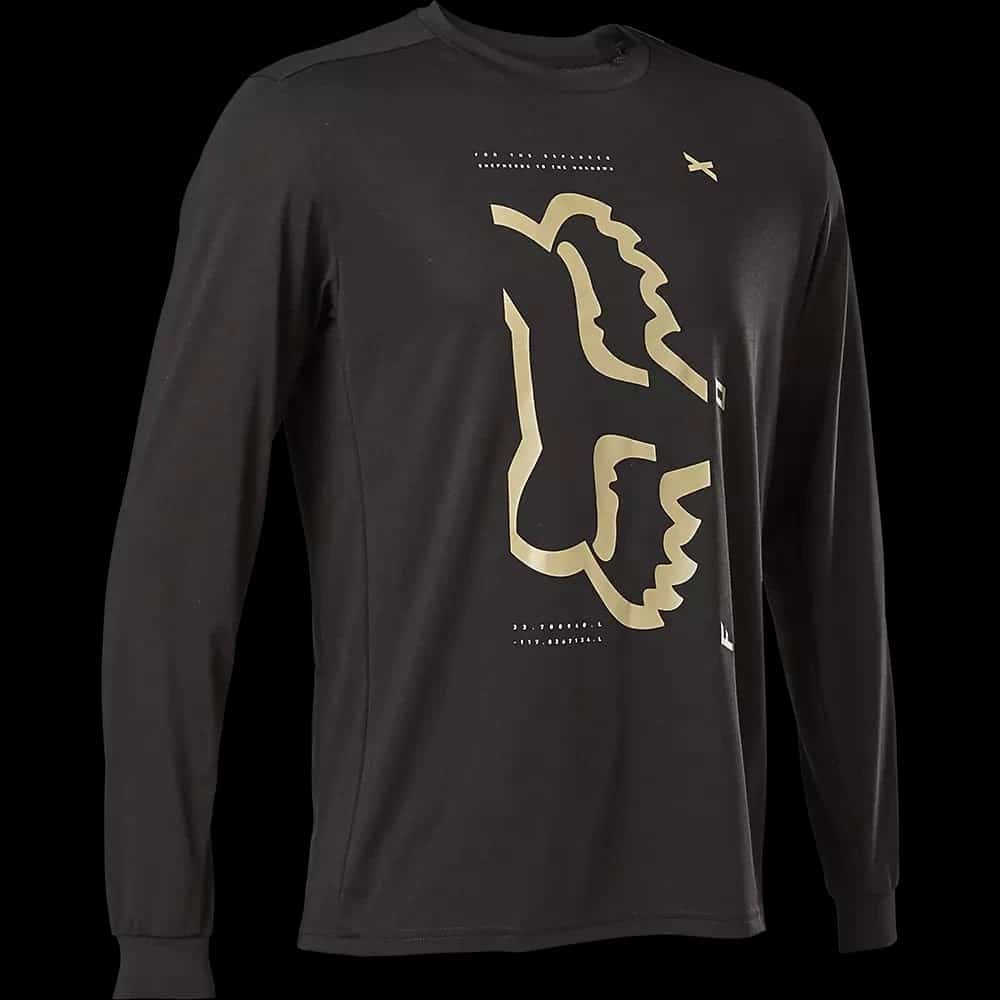 Mountain Bike Clothing: Brands like Fox Racing, Pearl Izumi, and Endura offer excellent clothing options, including jerseys, shorts, and jackets designed specifically for mountain biking.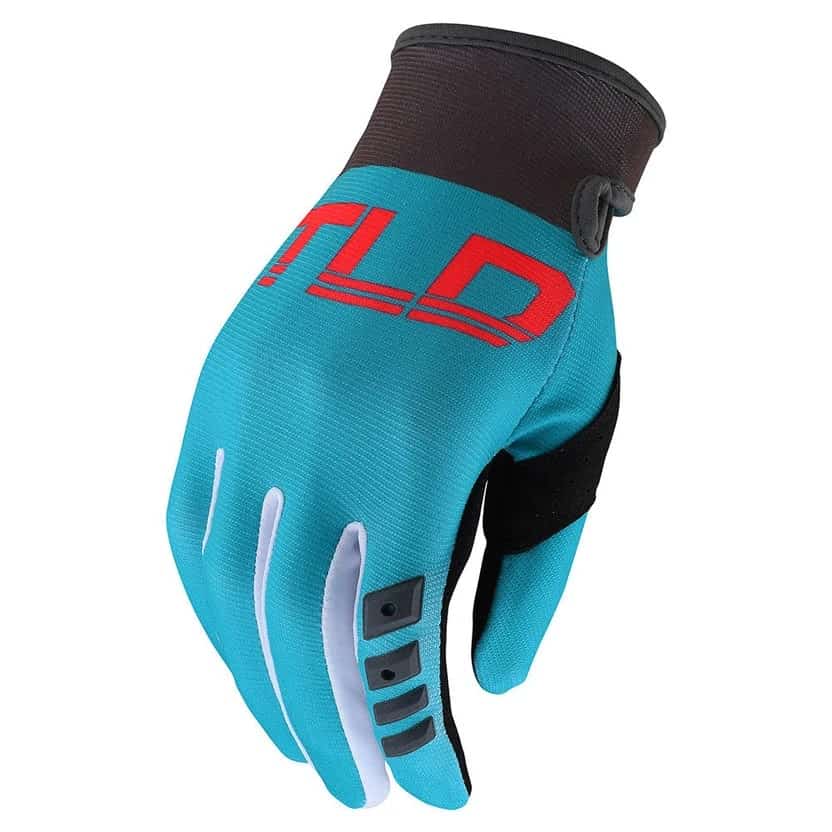 Gloves: Fox Racing, Troy Lee Designs, and Dakine provide durable and comfortable gloves for mountain bikers.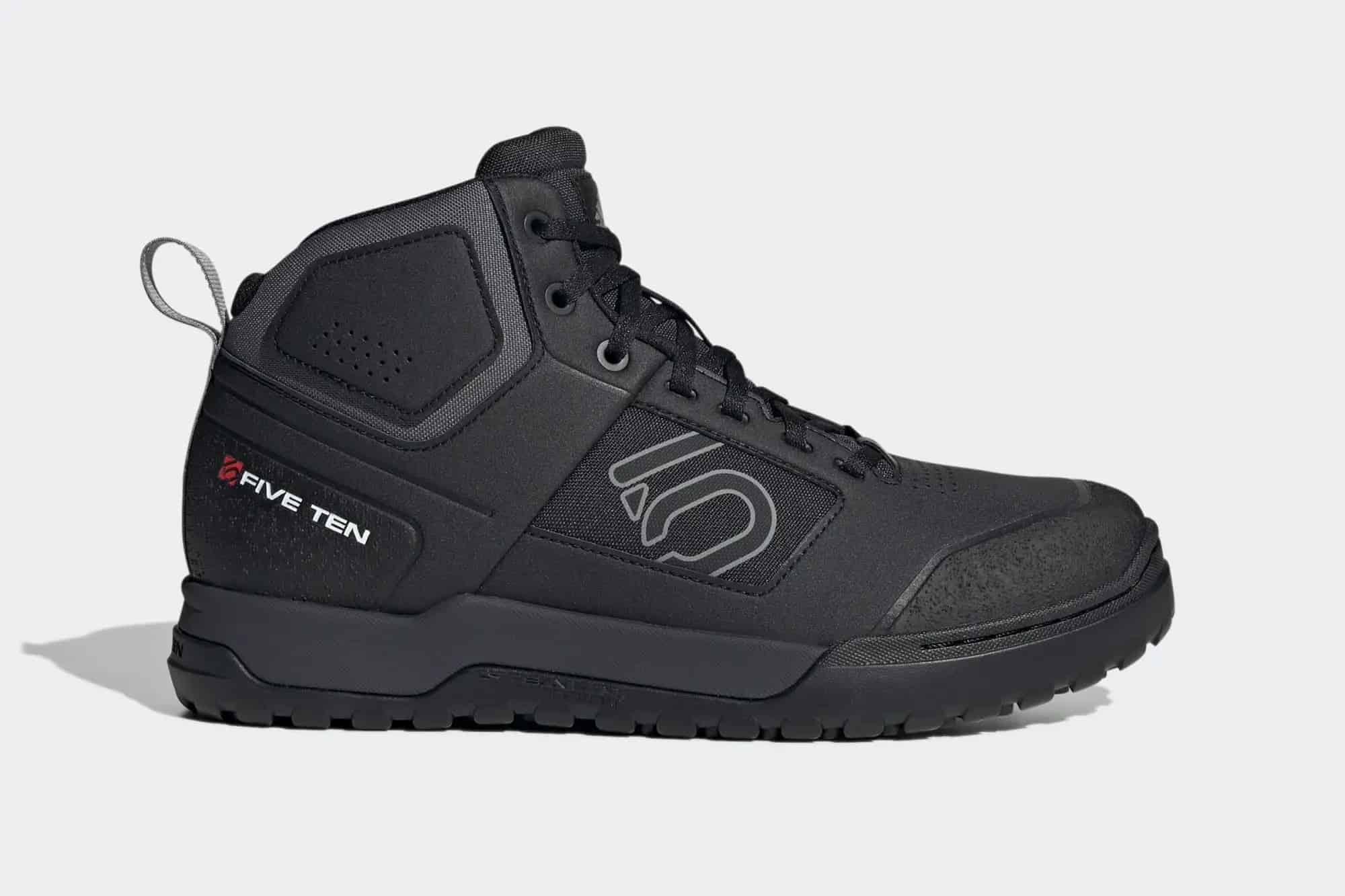 Shoes: Five Ten, Shimano, and Specialized are leading brands offering both flat pedal and clipless mountain biking shoes.
🌟 Get the lowdown on the best brands for all your mountain biking gear essentials! Stay safe, comfortable, and confident as you tackle new challenges. #TopMTBBrands Tweet this!
The Next Level: Gear to Enhance Your Ride
Hydration Pack: Staying hydrated on the trails is essential. A hydration pack is a convenient way to carry water and other essentials, like snacks, tools, and spare tubes, without weighing you down.
Eye Protection: Sunglasses or goggles aren't just for looking cool – they protect your eyes from dirt, debris, and harmful UV rays. Look for lenses with good coverage and a secure fit.
Padded Saddle: Comfort is key when you're spending hours on the trails. A padded saddle can make a world of difference for your backside.
Multi-Tool: You never know when you'll need to make a quick repair. A multi-tool with various wrenches, screwdrivers, and a chain tool is a must-have for any mountain biker.
Spare Tubes and Pump: Flat tyres are a bummer, but they happen. Be prepared with spare tubes and a portable pump, so you can get back on the trails in no time.
The Next Level Mountain Biking Gear: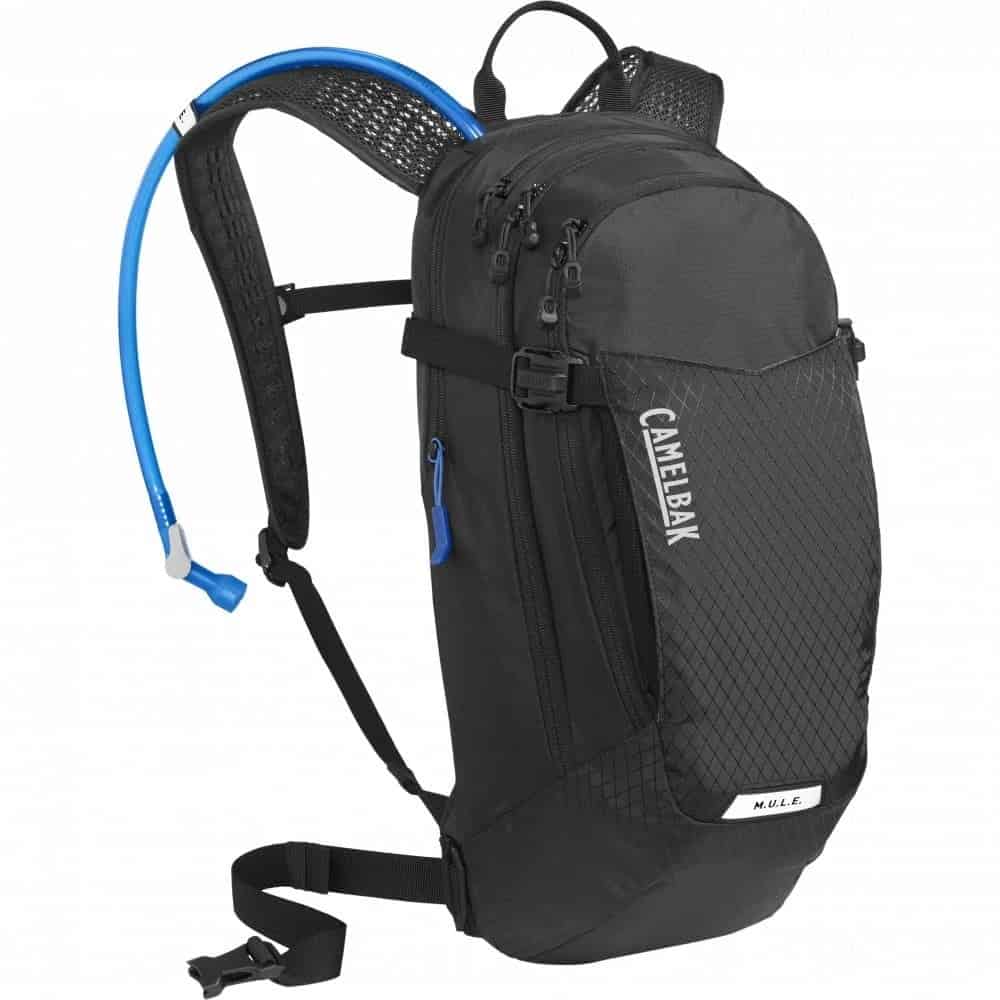 Hydration Pack: CamelBak, Osprey, and Evoc are known for their reliable and comfortable hydration packs.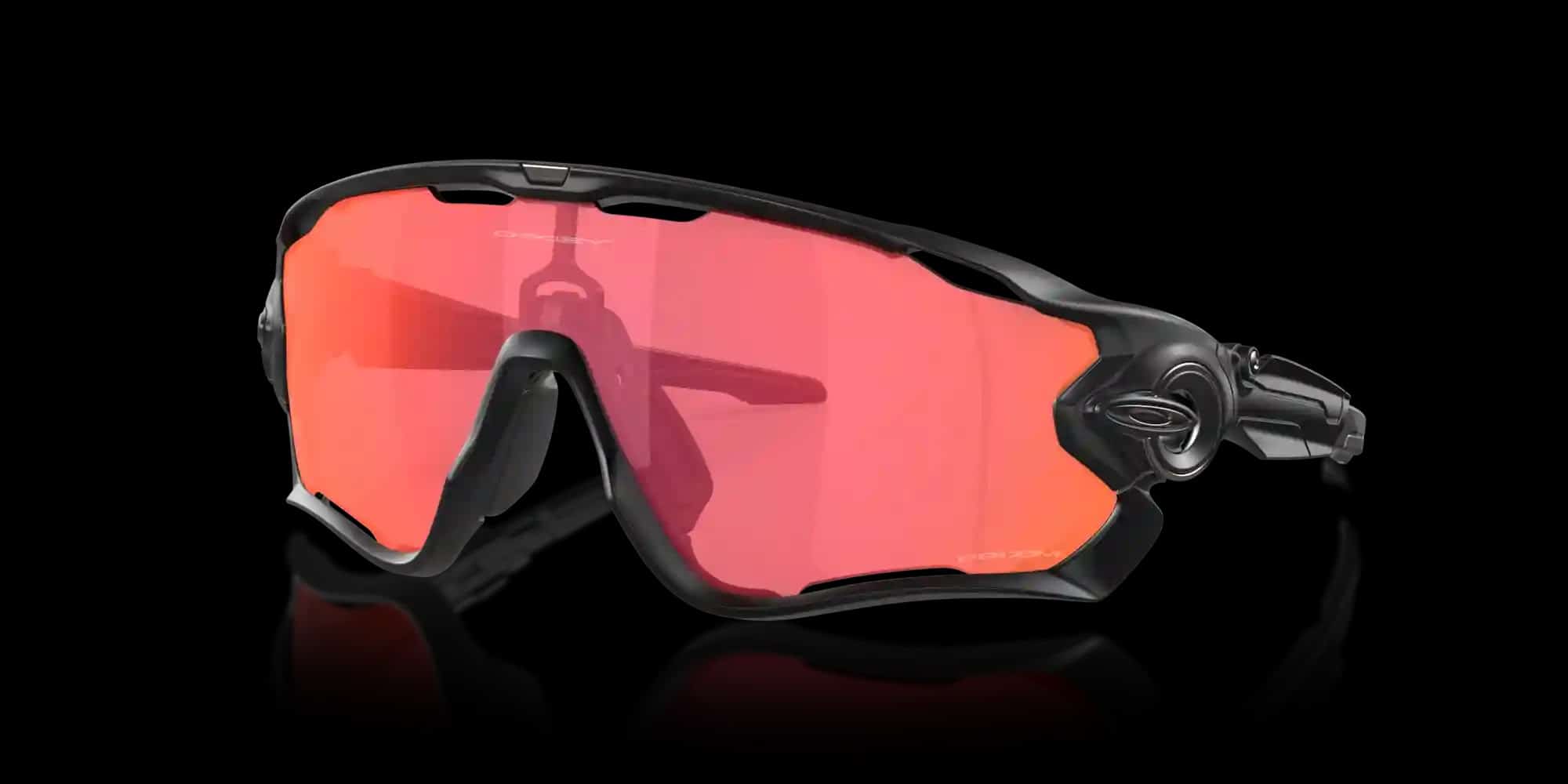 Eye Protection: Oakley, Smith, and 100% offer high-quality sunglasses and goggles suitable for mountain biking.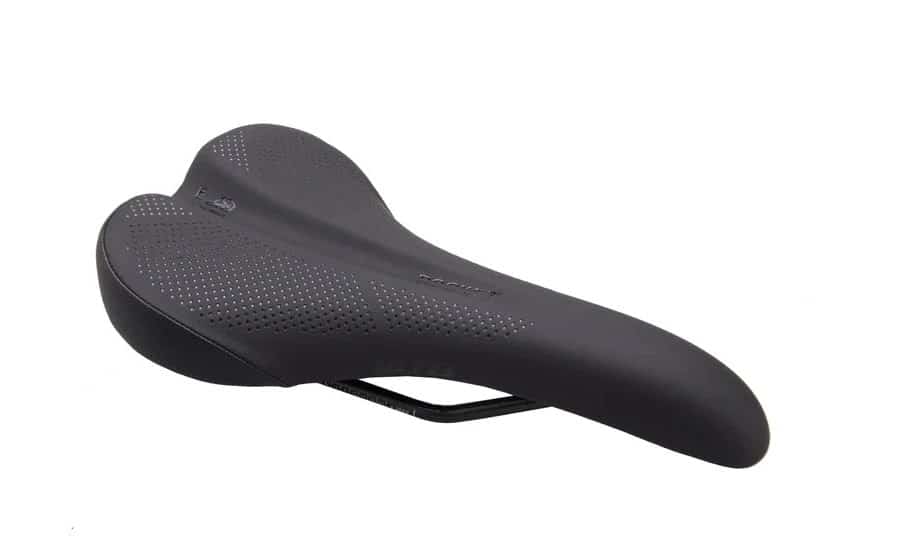 Padded Saddle: WTB, Selle Italia, and Ergon are reputable brands offering comfortable and durable saddles.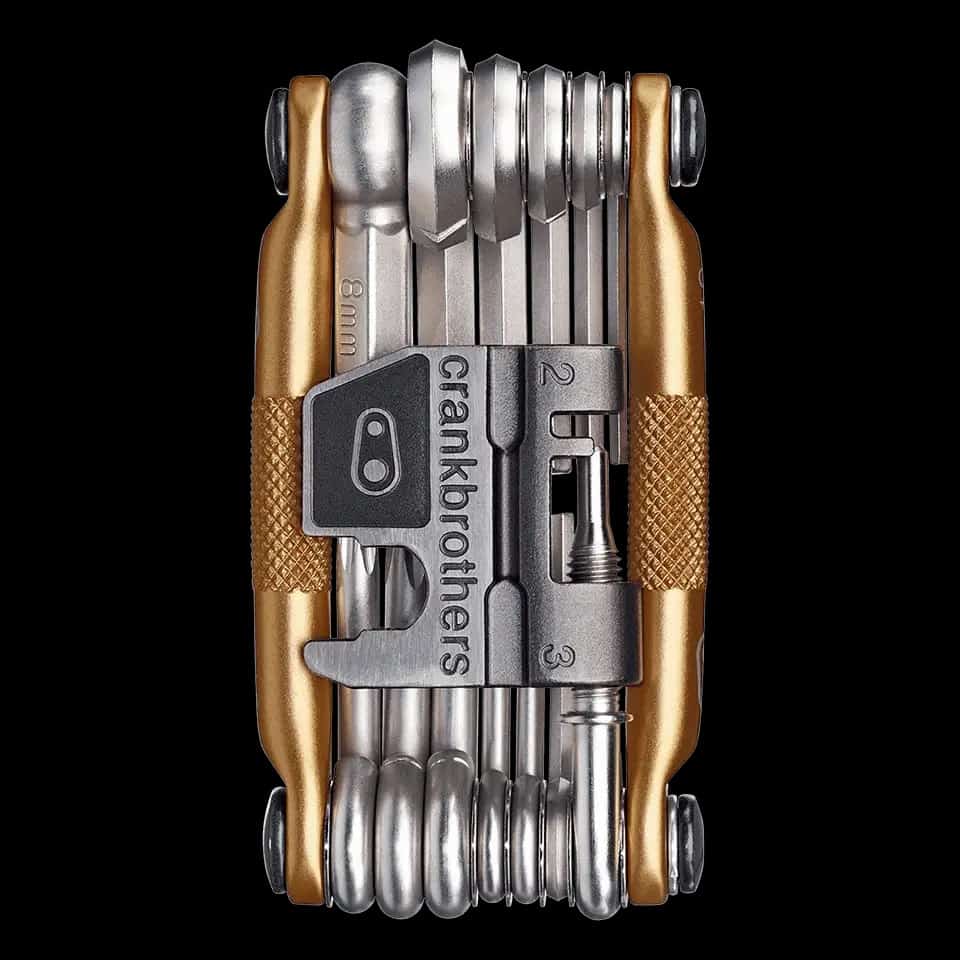 Multi-Tool: Topeak, Crankbrothers, and Park Tool provide versatile and compact multi-tools for mountain bikers.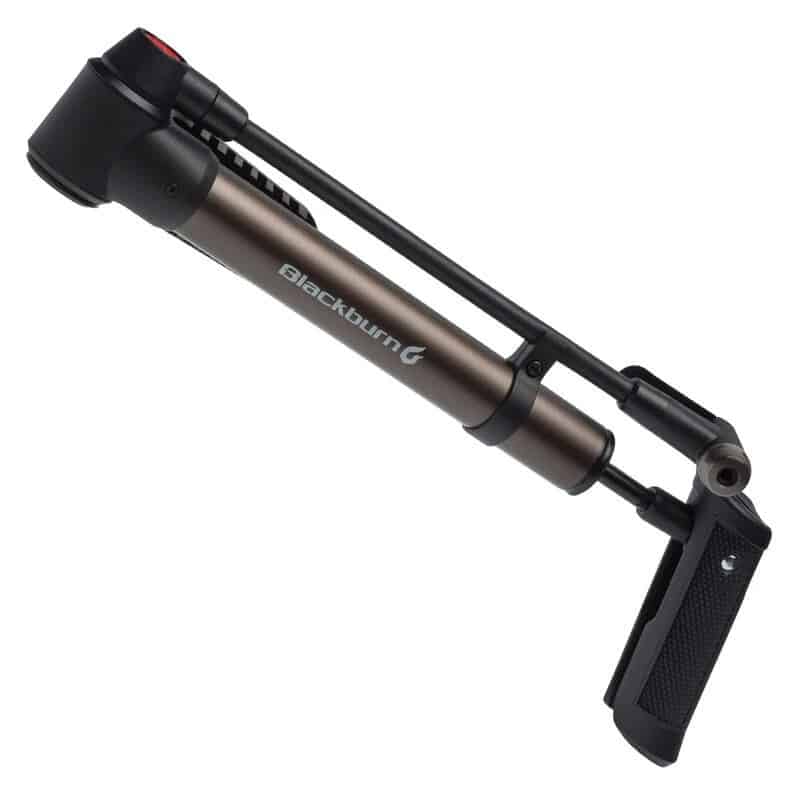 Spare Tubes and Pump: Continental, Schwalbe, and Maxxis are popular tube brands, while Lezyne, Topeak, and Blackburn offer reliable portable pumps.
The Pro Gear: For Those Who Want to Go All-In
Bike Computer or GPS: Track your progress, watch your speed, and navigate new trails with ease using a bike computer or GPS device.
Suspension Upgrades: As your skills progress, you might consider upgrading your bike's suspension for a smoother, more responsive ride. Air shocks, coil springs, and improved fork systems can help you tackle rougher terrain with confidence.
Dropper Seatpost: A dropper seatpost allows you to easily adjust your saddle height on the fly, giving you more control and stability on steep descents and technical sections.
Clipless Pedals: Ready to take your riding to the next level? Clipless pedals, combined with compatible shoes, provide a more efficient and secure connection to your bike, allowing you to generate more power and control.
High-Performance Tyres: As you gain experience, you'll start to appreciate the difference that quality tyres make. Upgrading to high-performance tyres can improve grip, durability, and overall ride quality.
The Pro Mountain Biking Gear:
Bike Computer or GPS: Garmin, Wahoo, and Lezyne are leaders in bike computer and GPS technology.
Suspension Upgrades: Fox, RockShox, and Cane Creek are well-known brands offering high-performance suspension components.
Dropper Seatpost: RockShox Reverb, Fox Transfer, and PNW Components provide quality dropper seatposts.
Clipless Pedals: Shimano, Crankbrothers, and Time produce reliable and efficient clipless pedal systems.
High-Performance Tyres: Maxxis, Schwalbe, and Continental are top tire brands offering a variety of mountain bike tyres for different terrain and conditions.
Maintenance and Safety: Keep Your Bike in Top Shape
Cleaning Supplies: Keeping your bike clean and well-maintained is essential for optimal performance. Invest in a good bike wash, degreaser, and brushes to make cleaning a breeze.
Chain Lube: A well-lubricated chain provides smooth, efficient pedalling. Choose a lube that's suitable for the conditions you ride in (wet or dry), and apply it regularly.
Bike Repair Stand: A bike repair stand makes maintenance tasks, like adjusting gears and fixing flats, much easier. Trust us – your back will thank you.
First Aid Kit: Accidents happen, so it's best to be prepared with this essential mountain biking safety gear. Carry a small first aid kit with essentials like band-aids, gauze, antiseptic wipes, and pain relievers.
Trail Etiquette Guide: Finally, familiarise yourself with trail etiquette. Knowing the rules and how to interact with other trail users will make for a safer, more enjoyable experience for everyone.
Maintenance and Safety Gear for Mountain Biking:
Cleaning Supplies: Muc-Off, Finish Line, and Park Tool offer a range of bike cleaning products.
Chain Lube: Finish Line, and Muc-Off make high-quality chain lubes suitable for various riding conditions.
Bike Repair Stands: Feedback Sports, Park Tool, and Topeak provide durable and functional bike repair stands.
First Aid Kit: Adventure Medical Kits and Surviveware offer compact and well-stocked first aid kits for outdoor enthusiasts.
Trail Etiquette Guide: International Mountain Bicycling Association (IMBA) provides a comprehensive guide to trail etiquette and responsible riding.
There you have it – the ultimate mountain biking gear checklist for every skill level!
Remember, it's okay to start small and build up your gear collection as you gain experience and confidence. The most important thing is to get out there, have fun, and enjoy the thrill of conquering the trails.
So, what are you waiting for? Grab your gear, hop on your bike, and let the adventure begin! With the right equipment and a little bit of determination, you'll be shredding those trails like a pro in no time. Happy riding!
Bonus Tips on Mountain Biking
Mountain Biking Techniques: Boost Your Confidence on the Trails
Body Positioning: Learning the correct body positioning for different trail scenarios is key to maintaining control and balance. For example, on descents, lower your centre of gravity by bending your knees and elbows, and shift your weight back to keep the front wheel light.
Braking: Master the art of effective braking. Use both front and rear brakes simultaneously, but modulate the pressure to avoid skidding or flipping. Practise feathering the brakes to maintain traction and control.
Cornering: To conquer corners like a pro, shift your weight to the outside pedal, lean your bike into the turn, and look ahead to where you want to go. This technique helps maintain traction and keeps you on the right path.
Climbing: When tackling steep climbs, shift to a lower gear, lean forward, and keep your weight over the rear wheel for better traction. Don't forget to maintain a steady, controlled cadence to conserve energy.
Technical Features: As you progress, you'll encounter obstacles like rocks, roots, and drops. Practise techniques like the "wheel lift" and "bunny hop" to help you overcome these challenges with ease.
Essential Skills to Master: Becoming a Well-Rounded Rider
Bike Handling: Spend time practising basic bike handling skills, like riding in a straight line, tight turns, and riding over small obstacles. These foundational skills will help you feel more confident on the trails.
Gear Shifting: Get comfortable shifting gears to maintain a consistent cadence in various trail conditions. Learn when to shift up or down to optimise your pedalling efficiency and prevent strain on your bike's drivetrain.
Trailside Repairs: Familiarise yourself with common trailside repairs, such as fixing a flat tyre, adjusting your brakes, or repairing a broken chain. The more self-sufficient you are, the more confident you'll feel about venturing into new territory.
Riding in a Group: Riding with others is a great way to improve your skills, learn new techniques, and stay motivated. Practise riding safely in a group, communicating effectively, and respecting the pace and abilities of other riders.
Fitness and Endurance: Building your fitness and endurance will help you tackle longer, more challenging rides. Incorporate cross-training activities like running, swimming, or strength training to improve your overall fitness and reduce the risk of injury.
🌄 Want to conquer the trails like a pro? Master essential mountain biking techniques, skills, and find the perfect gear for every adventure. Tweet this!
Finding the Perfect Trails: Match Your Skill Level and Goals
Local Bike Shops: Your local bike shop is an excellent resource for trail recommendations. The staff can point you towards trails that suit your skill level and provide valuable insight on trail conditions and difficulty.
Online Resources: Websites and apps like MTB Project, Trailforks, or Singletracks offer detailed trail maps, user reviews, and difficulty ratings to help you find the perfect ride.
Mountain Biking Clubs: Joining a mountain biking club is a great way to meet like-minded riders and discover new trails. Many clubs organise group rides and events tailored to different skill levels.
National and State Parks: Parks often have ‌mountain biking trails, ranging from beginner-friendly loops to challenging singletracks. Check the park's website or visitor centre for trail maps and information.
Skill Parks and Pump Tracks: These purpose-built facilities offer a controlled environment to practice your skills and build confidence. They often feature obstacles, jumps, and berms designed to accommodate riders of all levels.
With these tips, you'll gain a deeper understanding of mountain biking techniques, develop essential skills, and find the perfect trails to match your abilities. With practice and perseverance, you'll quickly progress from a beginner to a more advanced rider, ready to tackle even the most challenging terrain.
Additional Tips for a Safe and Enjoyable Mountain Biking Experience
Warm-Up and Stretch: Before hitting the trails, take a few minutes to warm up and stretch your muscles. This can help reduce the risk of injury and improve your overall performance on the bike.
Know Your Limits: It's essential to know your limits and ride within your abilities. Don't be afraid to walk your bike through sections that seem too difficult or risky – it's better to be safe than sorry.
Respect the Environment: Leave no trace by sticking to specified trails, packing out any trash, and respecting wildlife. Minimising your impact on the environment helps make sure that future generations can enjoy the trails as well.
Stay Informed: Keep up-to-date with local trail conditions, weather forecasts, and any trail closures or restrictions. This information can help you plan your ride safely and avoid any unpleasant surprises.
Invest in Skills Development: Consider attending a mountain biking skills clinic or hiring a certified coach to help you improve your techniques and boost your confidence. These professionals can provide valuable guidance tailored to your specific needs and goals.
By following this comprehensive mountain biking gear checklist, mastering essential skills, and practising proper techniques, you'll be well on your way to enjoying exhilarating rides through beautiful landscapes.
Embrace the challenge, take your time, and remember that every rider starts as a beginner. With dedication and the right gear, you'll soon be conquering the trails like a seasoned pro.
I hope you have everything you need to go ahead and explore the great outdoors, challenge yourself, and have fun!
Happy trails, and may your mountain biking adventures be filled with unforgettable experiences and lasting memories.